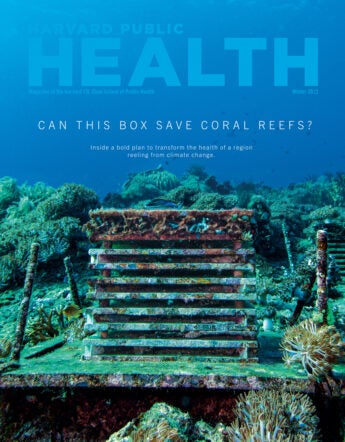 Issue
Winter 2022
Climate, changed
The events of 2021 put a stark point on our global crisis and its impact on well-being. Look for inspiration in these stories of resilience, creativity, and fortitude.
---

Scientists hope restoring coral reefs will boost a local economy, improve nutrition, and even relieve anxiety.

The research scientist Kritee started using Buddhist rituals to cope with her climate grief. Now she's helping others do the same.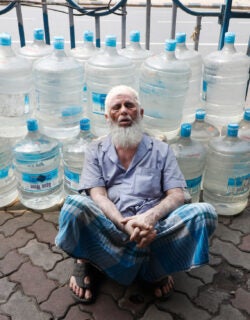 As temperatures rise so do heat-related illnesses. Cities and states are trying to find ways to cool off this emerging crisis.
Community leaders are deploying technology to reduce emerging health risks.
---

On reinventing Medicaid, using social media for good, and South Africa's path to universal health care.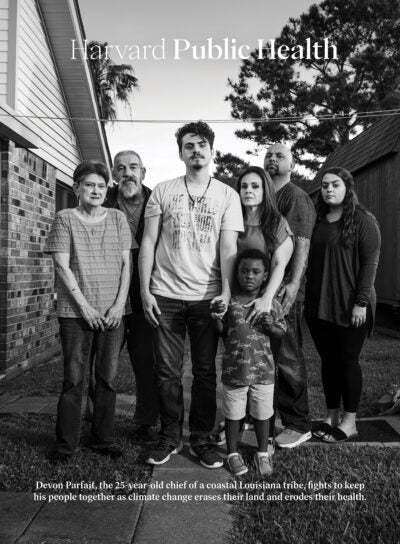 On indigenous displacement, family leave, and the future of PEPFAR