People
Harvard Chan School helped Alan Colowick make better decisions
A class at the Center for Health Decision Science inspired Alan Colowick's career. His gift will help the Center innovate in multiple ways.
As a young physician, Alan Colowick, MPH '98, thought a lot about how to make the best choices for patients, but a class he took during his MPH training at the Harvard T.H. Chan School of Public Health changed his whole approach to those choices—and his career. The class was about how to combine probabilities informed by data with value judgments to make optimal decisions. The hematology-oncology specialist immediately saw its relevance for patients with blood disorders. People with hemophilia sometimes develop antibodies that make their treatments less effective, putting them at risk for dangerous bleeding. A corrective therapy was available—but very expensive. Should patients (or society) take the financial hit? Armed with his new training in the field of decision science, Colowick's research came to a clear conclusion: The expensive treatment both lengthened lives and ultimately saved money on hospital costs.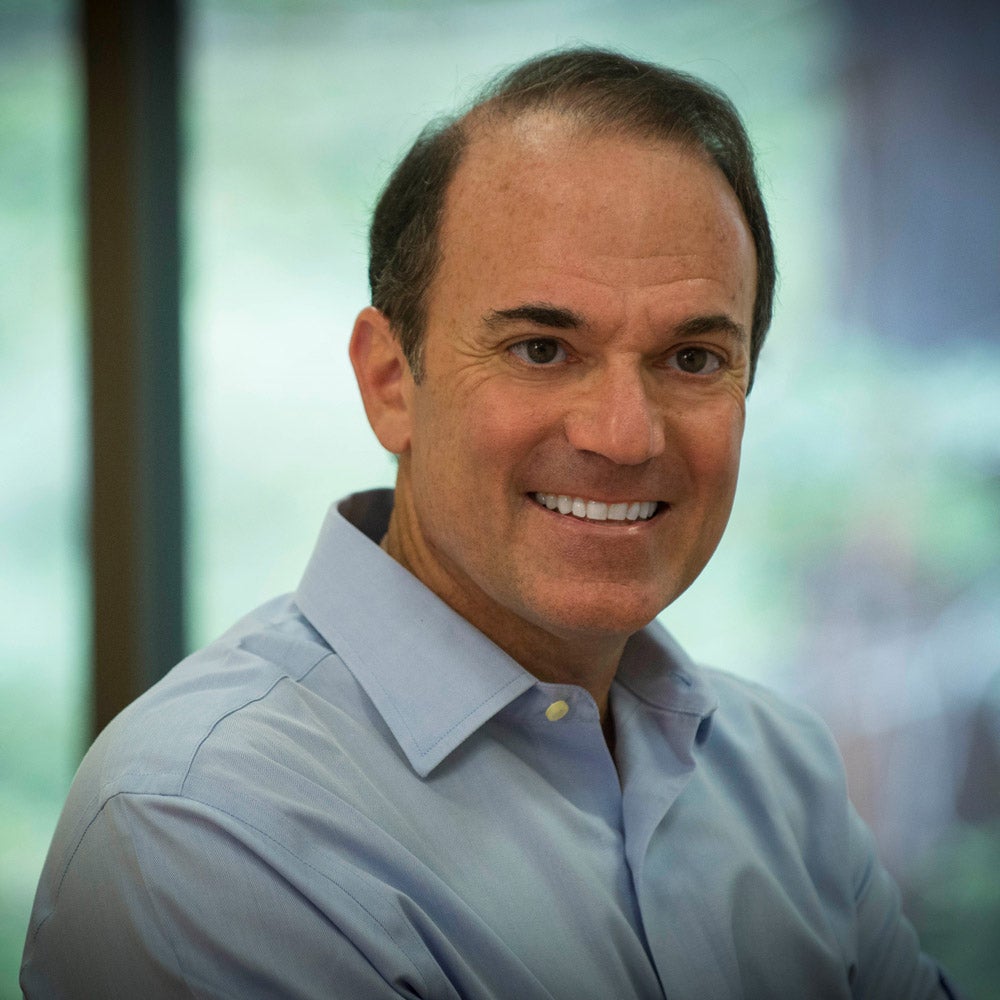 His research drew the attention of companies trying to help hemophilia patients and propelled him from the lab to the pharmaceutical and biotech industries into a role as managing director at Matrix Capital Management, where he helps nurture promising new life sciences companies. Colowick credits his decision science education with helping him navigate those career changes. Now he's giving back, establishing an Innovation Fund to support the Center for Health Decision Science (CHDS) at the Harvard Chan School.
Colowick's gift will establish a flexible fund for the CHDS to address emerging needs and propel exciting opportunities as they arise in real time. He hopes it will inspire further transformative giving from those who recognize the value of decision science.
"In terms of furthering human health, decision science has an enormous role to play," Colowick says. "It is right at the forefront of health innovation."
Inspiring leaders
Decision science combines scientific evidence and probability with values based on desired goals.
"Whether you want to save lives, extend life, or improve quality of life, decision science incorporates the best available evidence to provide guidance," notes Milton Weinstein, Henry J. Kaiser Research Professor of Health Policy and Management at the Harvard Chan School. Weinstein, renowned for his work on cost-effectiveness in health care, founded the School's decision science academic program.
The field attracts some of the most innovative and creative people in health and health care, Weinstein says. His contemporaries include the School's former dean Harvey Fineberg and Donald Berwick, a former faculty member and former administrator of the Centers for Medicare & Medicaid Services. Meanwhile, Weinstein's own teaching has inspired leaders in business, like Colowick, and health policy—including Rochelle Walensky and Jeffrey Koplan, current and former heads of the U.S. Centers for Disease Control and Prevention—to make decision science a major part of their career
According to Weinstein, everyone in public health is trying to make a difference, and decision science is about how to do it best, by "optimizing the use of resources to maximize outcomes."
A decision (family) tree
Sue Goldie, also a former student of Weinstein's, is the Roger Irving Lee Professor of Public Health and founder of the CHDS. Under her leadership, the center translates decision analytic methods into research and policy that advance population health—from cancer screening, stroke management, and obesity prevention in the U.S. to policies for improving vaccination, reducing maternal mortality, and managing COVID-19 across the globe. Its researchers teach and train hundreds of students every year, and several of their courses are among the most highly rated at the School, Goldie notes. The CHDS's Media Hub is constantly piloting creative multimedia approaches for teaching, learning, and communicating about decision science.
"This Innovation Fund will enable us to pursue initiatives that will leverage our current scholarship and serve as 'force multipliers' in terms of public health impact," says Goldie. "With it, we can support game-changing instructional models that prepare the next generation of global public health leaders to become better strategic thinkers, problem solvers, and decision makers. We can develop and pilot-test novel strategies to bridge the gap between research and policy, locally and globally. I'm incredibly grateful for Alan's support."
There's a symmetry in Colowick's gift. Decades ago, a flexible Robert Wood Johnson Foundation grant to the School's Center for the Evaluation of Health Practices helped power the development of emerging decision-science luminaries like Weinstein, Fineberg, and Berwick, allowing them to unleash their creativity and explore questions not fundable by the National Institutes of Health. Colowick's flexible Innovation Fund establishes the same life-changing possibilities for a new generation of decision scientists in public health.
"Rather than gravitating to the most fundable questions, this gift will enable promising young scholars to ask the most important questions," says Goldie.
"Milt would be the first to say that the best use of decision science is making an impact in real life, making an impact on patients," Colowick says. "By giving the center the resources to innovate, we have an opportunity to make that real-life impact even greater."
From the Issue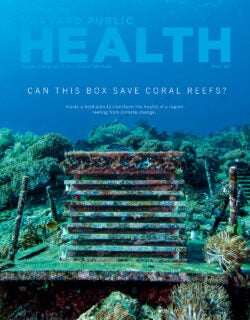 Winter 2022
Climate, changed