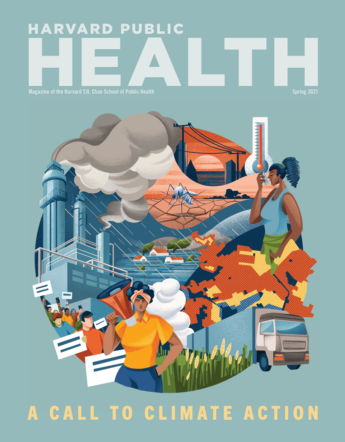 Issue
Spring 2021
A Call to Climate Action
How Harvard Chan School researchers are taking action on climate change and fighting for a healthier, more equitable planet.

Isha Nirola, DrPH '21, works to improve health in communities long denied access to quality care.

Experts from across the Harvard Chan School reflect on the pandemic and what it means for the future of public health.

The co-director of the Harvard Chan Microbiome in Public Health Center studies microbial communities starting at the population level.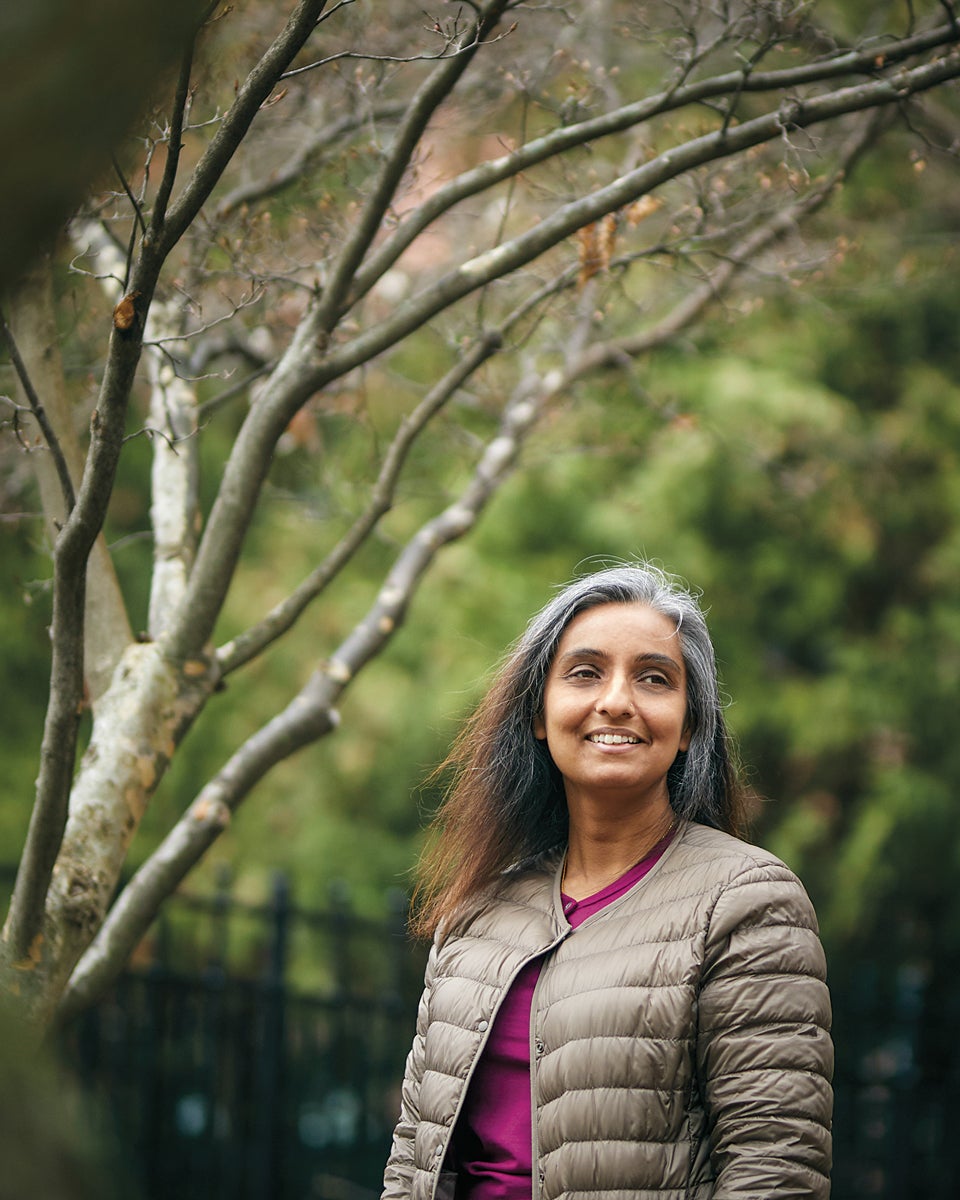 Aisha Yousafzai is working to create equity for children throughout the world.

Quick updates about the latest public health news from across the School and beyond.

On reinventing Medicaid, using social media for good, and South Africa's path to universal health care.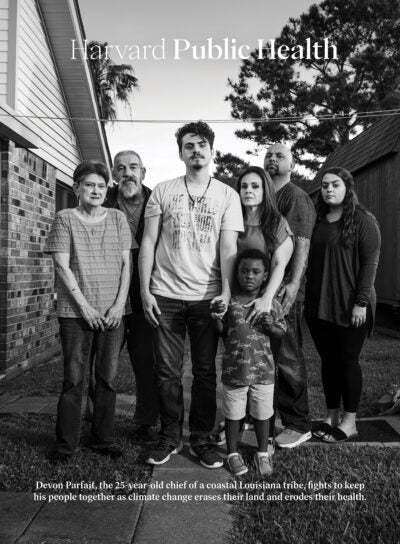 On indigenous displacement, family leave, and the future of PEPFAR