People
Philanthropic Impact: Meeting the moment
Unrestricted gifts help the School's researchers weather the COVID-19 pandemic.
In 2020, the Harvard T.H. Chan School of Public Health became a local, national, and international hub for evidence-based information about the pandemic, all while facing constant challenges to its own community. Meeting these challenges often required reliance on philanthropic contributions, which allow the School to react immediately and strategically to its most urgent needs and priorities.
Sign up for Harvard Public Health
What works. What doesn't. And why.
Delivered to your inbox weekly.
Research Responds
The world has relied on Harvard Chan School faculty and researchers for guidance throughout the COVID-19 pandemic. To provide evidence-based information to the public and policymakers, the School's experts launched 395 research projects focused on COVID-19, appeared in the media more than 60,000 times offering insight and opinion, created eight new smartphone apps and surveys that gather important information and inform decision making, and established partnerships like the COVID-19 Mobility Data Network, which uses aggregated mobility data from smartphones to support public health efforts. This ability to be nimble and responsive to rapidly changing needs relied in no small part on unrestricted gifts. For example: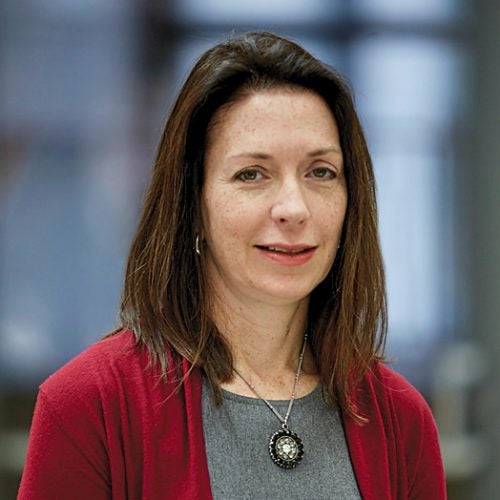 The Dean's Fund for Scientific Advancement propels impactful research through contributions from the Annual Fund, Dean's Leadership Fund, individual donors, and other resources. A 2020 Acceleration Award helped Professor of Psychiatric Epidemiology Karestan Koenen conduct a large-scale assessment of the mental health effects of the pandemic and economic downturn. She used data from more than 50,000 participants in Harvard cohort studies, including 20,000 health care workers.
"Initial results indicate both a high level of psychological distress but also resilience, with health care workers looking better on most measures than expected," Koenen says. "We are now aiming to understand what factors, such as community support, have promoted resilience in health care workers."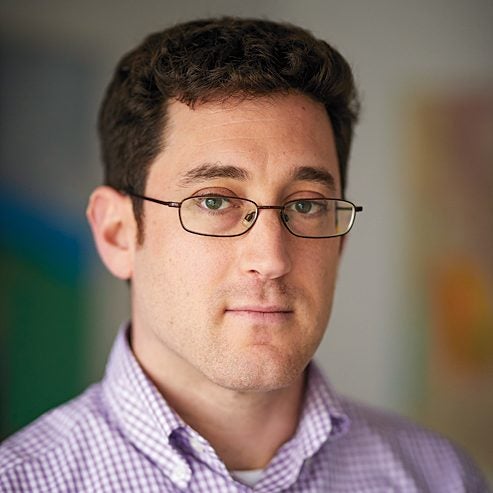 Special funding for projects related to COVID-19 enabled Assistant Professor of Health Policy and Management Michael Barnett to lead a national survey of skilled- nursing facilities on their response to COVID-19, uncovering critical shortages in staffing and personal protective equipment and leading to a published paper and policy recommendations.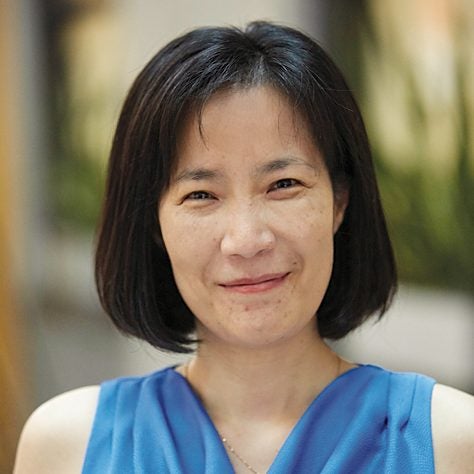 This funding also supported a collaborative project conducted by Jin-Ah Park, assistant professor of airway biology, and Phyllis Kanki, Mary Woodard Lasker Professor of Health Sciences, to gain insight into how age affects the progression of COVID-19 in patients. The Park lab published a report describing their model human lung system and the required receptors that will allow COVID-19 viral infection; further studies in lung cells may help us understand why COVID-19 is particularly severe in elderly people.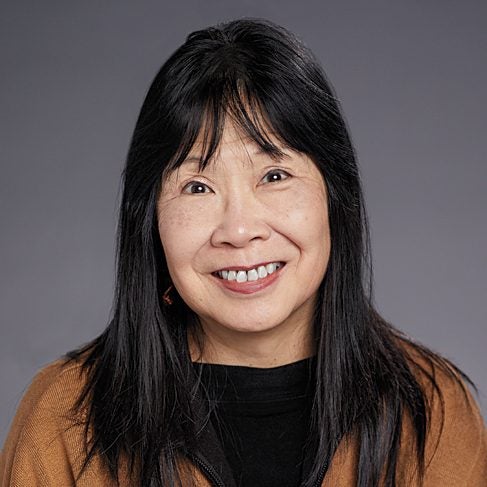 Additional support has helped epidemiological powerhouses Ariadne Labs and the Center for Communicable Disease Dynamics scale up emergency operations, providing crucial insights to public health and policy leaders during the pandemic. New support also helped launch the Human Immunomics Initiative, which will expand understanding of aging, immunity, and disease to combat future pandemics and speed vaccine development.
Contributors
AR
Amy Roeder
Amy Roeder is senior editor of Harvard Public Health.
KD
Kent Dayton
Kent Dayton is the staff photographer and photo editor at Harvard Public Health.
From the Issue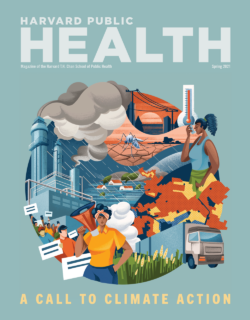 Spring 2021
A Call to Climate Action