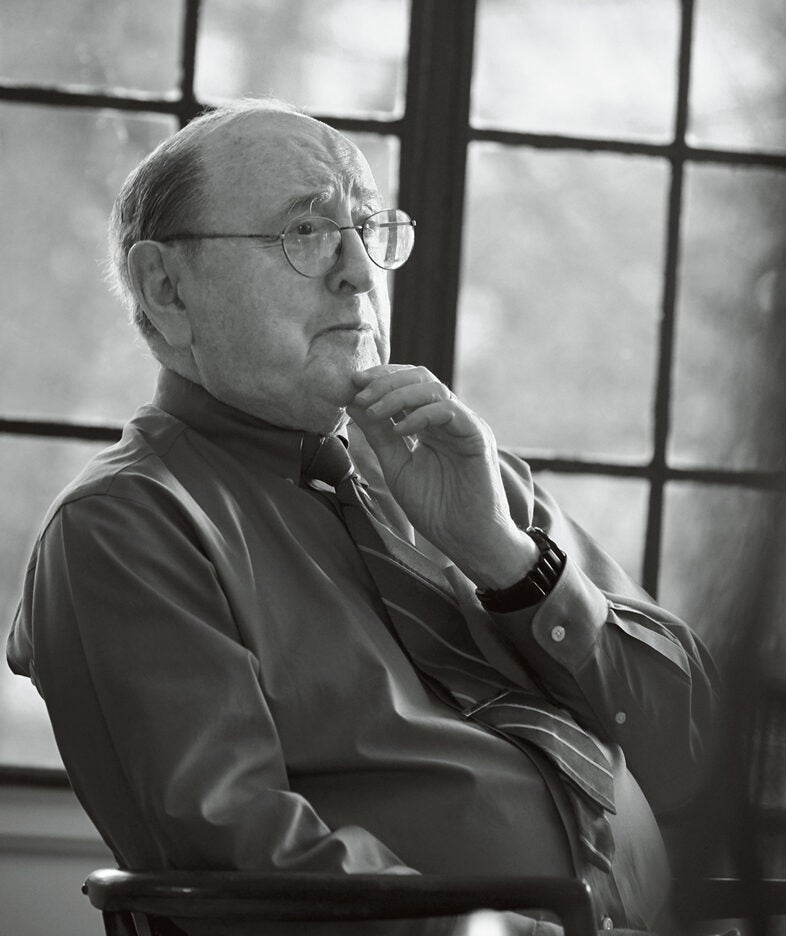 In Memoriam
In Memoriam: Bernard Lown, Jane Murphy
Lown was a groundbreaking cardiologist and physician activist. Murphy pioneered practices in psychiatric epidemiology.
Bernard Lown
Bernard Lown, a beloved emeritus faculty member and mentor at the Harvard T.H. Chan School of Public Health, died on February 16, 2021 at his home in Chestnut Hill, Massachusetts. He was 99.
Lown retired from the Harvard Chan School in 2000 as a professor of cardiology emeritus but remained connected to the School through the Bernard Lown Scholars in Cardiovascular Health Program, established in 2008 to train scientists and public health professionals from Africa, Asia, and Latin America.
Lown's work as a cardiologist focused on preventing sudden cardiac death. He pushed the field forward technically—notably by revolutionizing care of patients with heart attack through development of coronary care units, and by developing the direct-current defibrillator and heart-monitored exercise testing—while also exploring the root causes of disease.
After his medical training, Lown became a physician and researcher at the former Peter Bent Brigham Hospital and Harvard Medical School. He joined Harvard Chan School's Department of Nutrition in the 1950s.
In 1961, Lown co-founded Physicians for Social Responsibility to organize U.S. physicians against the threat of nuclear war. He co-founded International Physicians for the Prevention of Nuclear War in 1980 and accepted the Nobel Peace Prize on behalf of the group with Soviet cardiologist Yevgeny Chazov five years later.
Lown's development of the direct-current defibrillator, also known as the cardioverter, in 1962 has saved countless lives worldwide. But he also took great pride in establishing moments of human connection with his patients, first at the Brigham and later at his clinic, the Lown Cardiovascular Center. He shared his insights in his book The Lost Art of Healing and with the many young physicians whom he mentored.
Bernard Lown photo: Kent Dayton/ Harvard Chan School
---
Jane Murphy
Jane Murphy, former professor in the Department of Epidemiology and a renowned psychiatric epidemiologist, passed away on February 9, 2021 at 91.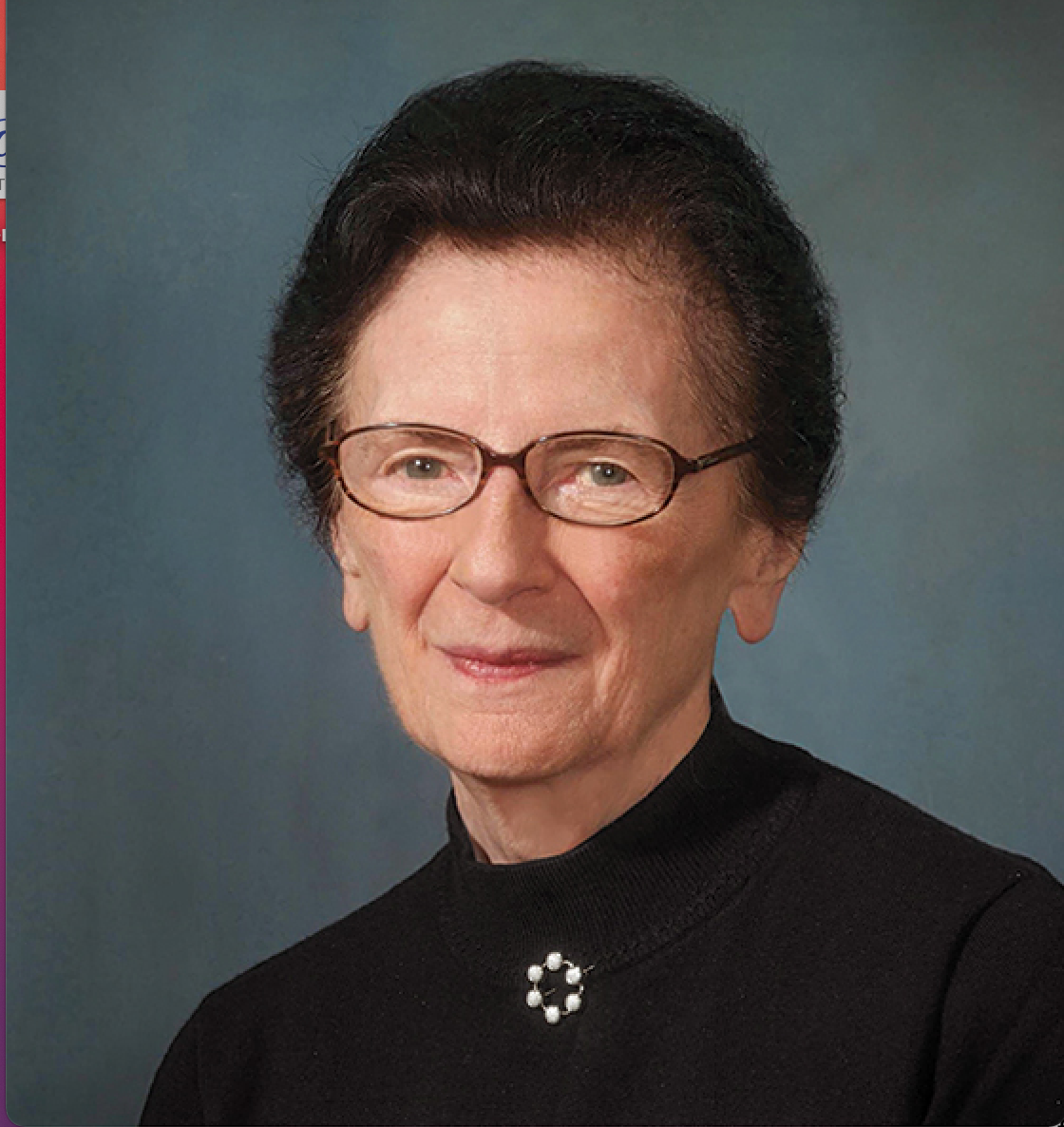 Murphy was affiliated with the Harvard Chan School from 1966 to 2010 as a beloved leader, teacher, mentor, and colleague in the psychiatric epidemiology program. She was also on the faculty at Massachusetts General Hospital, where she directed the Psychiatric Epidemiology Unit. In addition, she was a professor of psychiatry at the Harvard Medical School and an adjunct professor of psychiatry at Dalhousie University in Nova Scotia.
Murphy was known as one of the pioneers in population-based psychiatric epidemiology. From 1975 to 2021, she led the Stirling County Study, initiated by her late husband, Alexander Leighton, in 1948. The study has made extensive contributions to the literature on depression, anxiety, and substance-use disorder, including the impact of environmental factors and social change on these health issues. While direct data collection ended more than 20 years ago, the study was funded until recently for ongoing analyses, and Murphy continued to write papers about research findings until shortly before her death.
From the Issue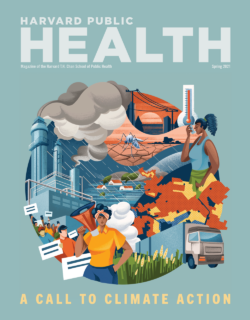 Spring 2021
A Call to Climate Action