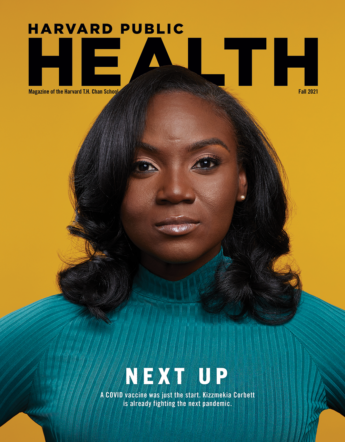 Issue
Fall 2021
Next Up
Kizzmekia Corbett leading the way in pandemic fights, combatting piling-up sources of stress, and researchers debating the use of AI in public health.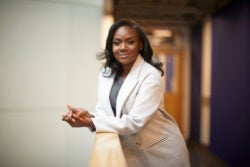 She played a key role in developing the Moderna COVID-19 vaccine, but now she's turning to the pathogens that may spark the next pandemic.

With sources of stress piling up health experts are looking to root-cause solutions.

Kim Rhoads brings COVID-19 testing and vaccinations directly to the San Francisco Bay Area's Black communites.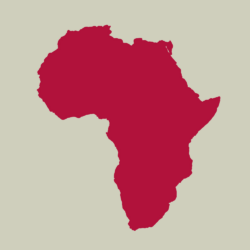 Harvard T.H. Chan School researchers have helped address the unique COVID-19 burdens faced by countries around the world.

On reinventing Medicaid, using social media for good, and South Africa's path to universal health care.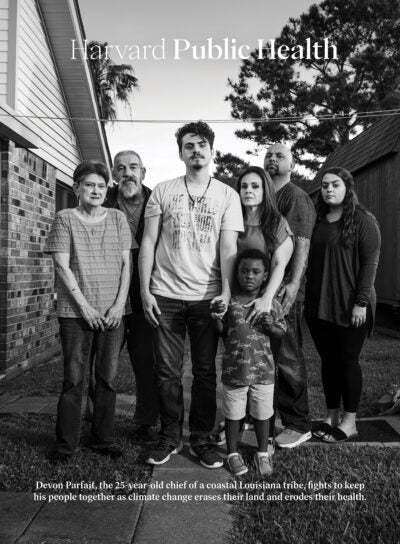 On indigenous displacement, family leave, and the future of PEPFAR