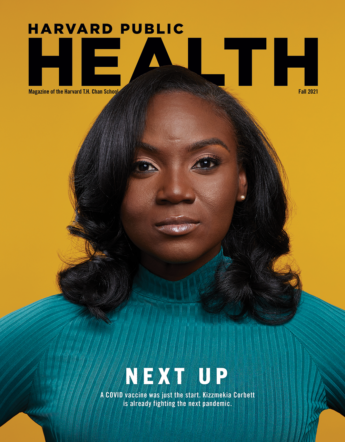 Issue
Fall 2021
Next Up
Kizzmekia Corbett leading the way in pandemic fights, combatting piling-up sources of stress, and researchers debating the use of AI in public health.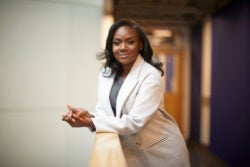 She played a key role in developing the Moderna COVID-19 vaccine, but now she's turning to the pathogens that may spark the next pandemic.

With sources of stress piling up health experts are looking to root-cause solutions.

Kim Rhoads, MPH '06, brings COVID-19 testing and vaccinatios directly to the San Francisco Bay Area's Black communites.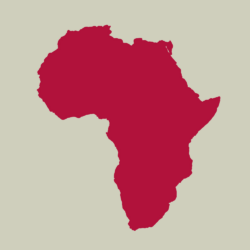 Harvard T.H. Chan School researchers have helped address the unique COVID-19 burdens faced by countries around the world.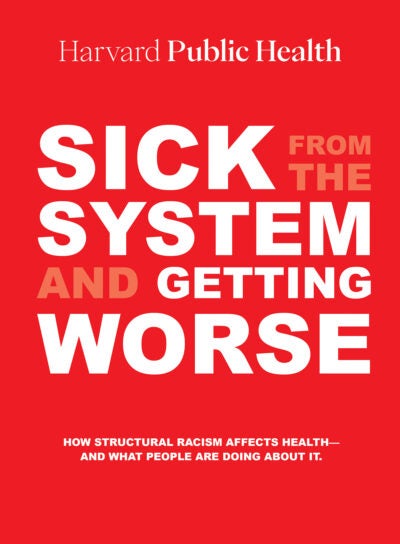 How structural racism affects health—and what people are doing about it.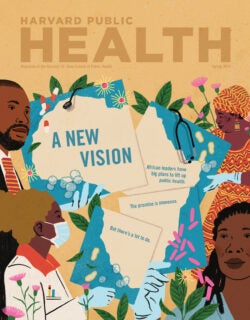 Plus: public health startups, catharsis in New Orleans, and art for wellbeing