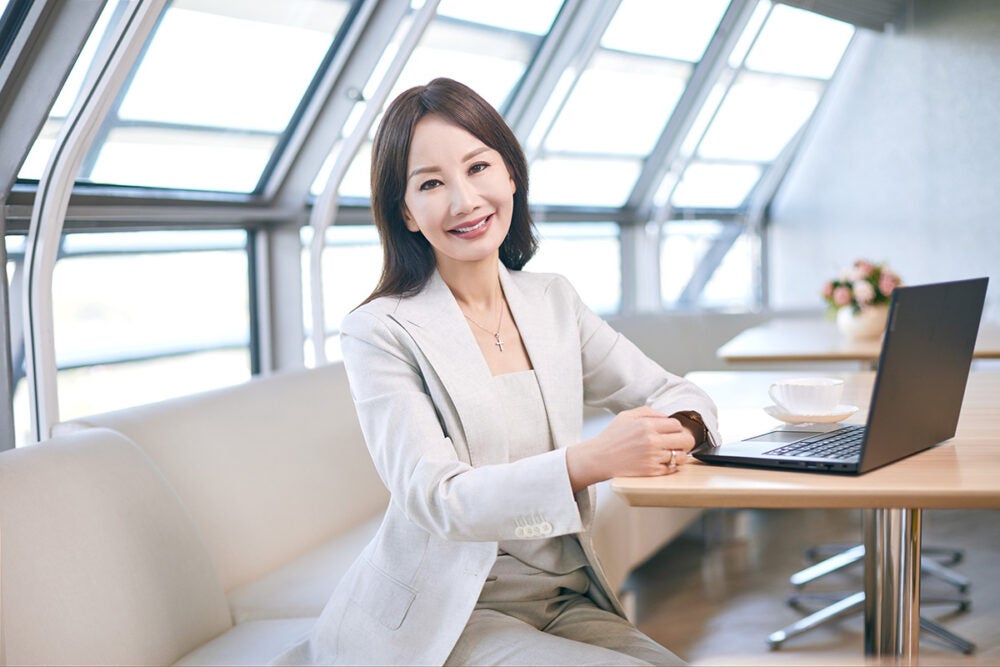 People
Planting Seeds of Leadership Worldwide
Jane Jie Sun supports Harvard LEAD Fellowship promoting women leaders in global health
In nations around the world, women have shown that they can be agents of change in global health, but they remain underrepresented in leadership positions. To equip and empower more women from low- and middle-income countries to take on leadership roles, the Harvard Global Health Institute (HGHI) and the Harvard T.H. Chan School of Public Health's Women and Health Initiative launched a new program in 2019 with the support of donor Jane Jie Sun, CEO of Trip.com Group.
Welcoming its third cohort this fall, the Harvard LEAD Fellowship to Promote Women in Global Health is nurturing a network of leaders who organizers hope will not only improve the health of populations around the world but also mentor other women to succeed. Offering leadership training, networking, mentoring, and career development opportunities, the program aims to be transformative.
"This fellowship is critical to changing a global health care system where women make up 70 percent of the health care workforce but only hold 5 percent of leadership positions," says Ingrid Katz, faculty lead for the program and associate faculty director of HGHI. "We want to support a global health system that is fair and fit for purpose. We have been so fortunate to share this vision with our inaugural donor, Jane Sun. Our fellows see the investment made in them as an investment in an entire world around them."
Empowering Global Change
Sun's initial gift in 2019 supported the first two cohorts in the program; those selected are named Jane Jie Sun LEAD Fellows in her honor. Sun's most recent gift, pledged in April, will maintain the program through 2023, fostering an ever-more-powerful network of leaders and mentors.
"I thought, what a great opportunity it would be if we can encourage leaders in public health to help one another in a supportive network and ensure that more are able to benefit from research, skills, and leadership from Harvard," Sun says. "I have been the recipient of support from other great females, and it is vital that we keep this support network going."
The yearlong LEAD Fellowship allows recipients to discover their inner leadership abilities, articulate their career path and needs, and build relevant skills. They take a full semester of classes across all schools and departments at Harvard to explore their interests, work one-on-one with an executive leadership coach and two faculty mentors throughout the year, and are encouraged to embrace speaking opportunities and share their knowledge at Harvard. Cohorts are kept small to allow for a uniquely tailored program for each fellow and for cohorts to develop strong bonds. This was exemplified in March 2021, when the first two fellowship cohorts came together to lead a session about cultivating female leadership in global health at the Consortium of Universities for Global Health annual conference.
Inspired to Uplift New Leaders
Jane Jie Sun, who recently joined the School's Board of Dean's Advisors, has served in senior leadership positions at Trip.com Group since 2005. She has been recognized as one of the Fortune 50 Most Powerful Women in Business four years in a row and was named among the Emergent 25: Asia's Latest Star Businesswomen by Forbes.
Sun recognizes mentorship's crucial role in her own life and career. When she was a student—newly arrived in the United States and working minimum wage to make ends meet—one of her professors took her in. "His family treated me like their own daughter," she says, and they encouraged her to pay it forward. "The model my professor and his wife established changed my life. It laid out a strong foundation for me to give the world everything I can."
That philanthropic impulse is bearing fruit all over the world. Despite having to grapple with the COVID-19 pandemic soon after launching, the LEAD Fellowship has served seven global health leaders in its first two cohorts. They are already making a difference in their home countries, which include Bosnia, India, Malawi, Moldova, Pakistan, and Peru. "We have begun to see tremendous networks growing in the regions where our fellows are based," Katz notes. "They lead by example across sectors and have actively mentored female global health professionals. This investment will ensure that women move into key decision-making positions in global health."
---
Harvard lead fellowship
To meet past and present fellows and learn more about the HGHI LEAD Fellowship for Promoting Women in Global Health, visit hsph.me/lead-fellowship.
From the Issue