Research
Faculty News Winter 2023
Awards, honors, and other recognitions.
Jessica Cohen, Bruce A. Beal, Robert L. Beal, and Alexander S. Beal Associate Professor of Global Health, was named a winner of the National Academy of Medicine's 2022 Healthy Longevity Catalyst and Accelerator Award in September. The multiyear, multiphase international competition aims to advance bold, novel ideas with the potential to dramatically improve health as people age. Cohen's project is entitled "Bridging the Gap between Postpartum and Primary Care: Novel Approaches to Care Continuity for Women at High Risk for Chronic Disease."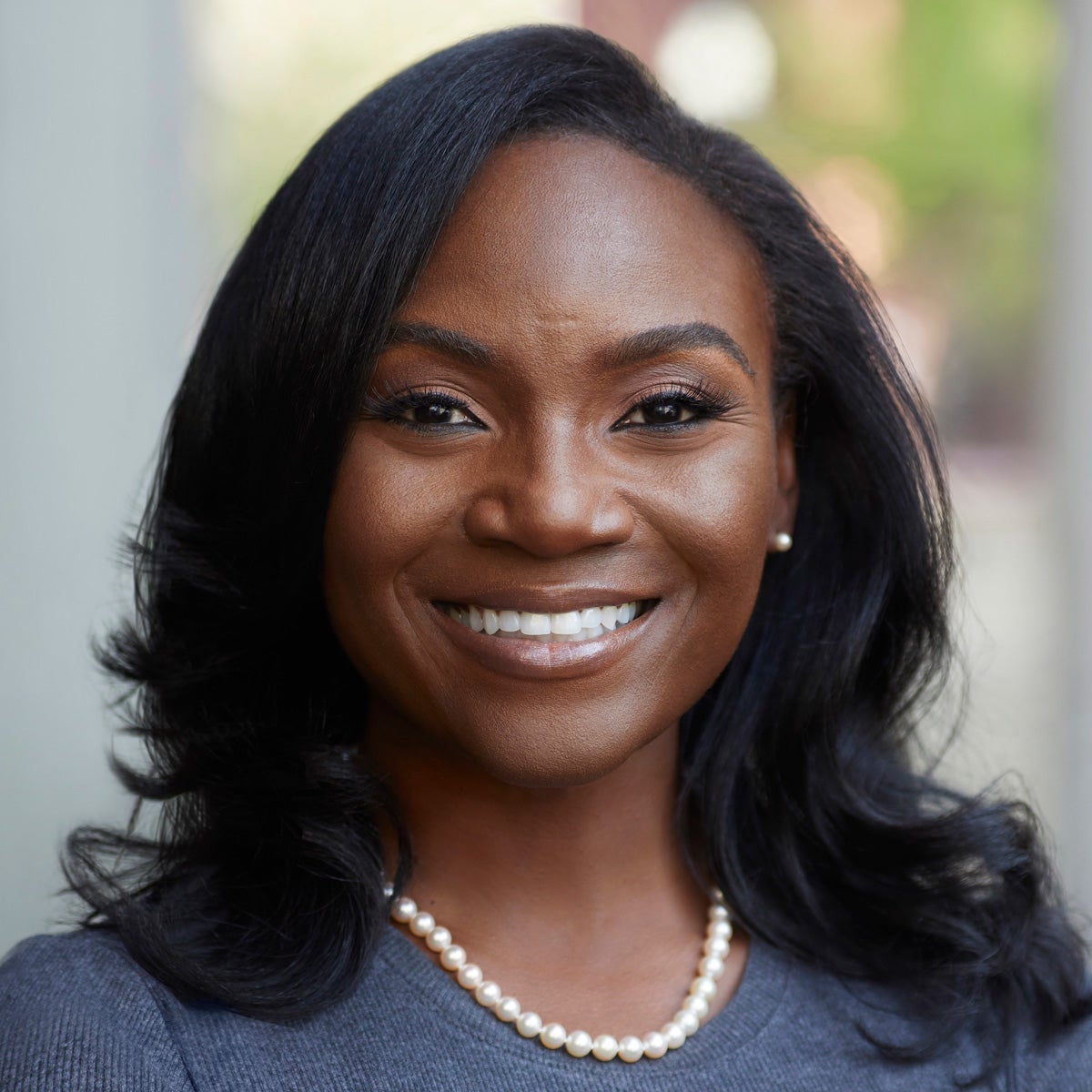 Kizzmekia Corbett, assistant professor of immunology and infectious diseases, received the 2022 Rising Star Award from the Sabin Vaccine Institute. Presented in December, the award recognized her extraordinary contributions to immunization and global health. The award commemorates the legacy of the late Albert Sabin, who developed the oral polio vaccine and advocated for vaccine access for everyone across the globe.
Xihong Lin, professor of biostatistics and statistics and coordinating director of the Program in Quantitative Genomics, received the Jerome Sacks Award for Cross-Disciplinary Research. Awarded by the National Institute of Statistical Sciences in August, the prize recognized her cross-disciplinary research and contributions to the field; development of statistical methods; and leadership that has significantly advanced statistics, public health, and medicine.
JoAnn Manson, professor in the Department of Epidemiology, received the 2022 Alma Dea Morani, MD, Renaissance Woman Award from the Women in Medicine Legacy Foundation and the New York Academy of Medicine, given to an outstanding woman physician and/or scientist who has pivotally advanced the field of women's health. Manson delivered her award lecture in October, "A Life-Course Approach for Improving Women's Cardiovascular Health."
Muhammad Pate, Julio Frenk Professor of the Practice of Public Health Leadership and a former Nigerian health minister, received the honor of Commander of the Order of the Niger in October. It was conferred by Nigerian president Muhammadu Buhari in a ceremony during the country's 62nd independence anniversary.
---
Leaders in cancer research
Xihong Lin, professor of biostatistics and statistics and coordinating director of the Program in Quantitative Genomics, and Brendan Manning, professor of molecular metabolism and acting chair of the Department of Molecular Metabolism, received 2022 Outstanding Investigator Awards from the National Cancer Institute. The grant recognizes significant contributions toward understanding cancer and developing applications that may lead to a research breakthrough.
Lin's research aims to develop and apply statistical and machine learning methods and resources to accelerate identifying cancer genes, understanding their biological mechanisms, and using them for prevention and treatment. Her work will also focus on new strategies to prevent and treat cancer across patient ethnicities, as well as reduce health disparities in cancer genetic research.
Manning will study the regulation and function of a cell signaling network that serves as the gatekeeper of cell growth, with the goal of uncovering novel therapeutic strategies that distinguish tumor cells from normal cells.
---
Faculty named to National Academy of Medicine

Three Harvard Chan School faculty members were elected to the National Academy of Medicine in October. Membership is considered one of the highest honors in the fields of health and medicine and recognizes individuals who have demonstrated outstanding professional achievements and commitment to service.
Wafaie Fawzi, Richard Saltonstall Professor of Population Sciences and professor of nutrition, epidemiology, and global health, was chosen for advancing the safety and efficacy of nutritional interventions for global health threats, spurring translation of evidence into policy and programs, and leading major efforts to train future public health leaders.
Vikram Patel, professor in the Department of Global Health and Population, was recognized for his scholarship on the burden and determinants of mental health problems in resource-poor settings and on the deployment of community resources for their prevention, diagnosis, and care. His work has transformed policy and practice globally and driven the emergence of "global mental health" as a vibrant field of research, training, implementation, and advocacy.
John Quackenbush, Henry Pickering Walcott Professor of Computational Biology and Bioinformatics and chair of the Department of Biostatistics, was selected for being a pioneer in computational and systems biology and reproducible research with a record of continuous innovation.
---
Appointments and Promotions
---
In Memoriam: Arthur James Dyck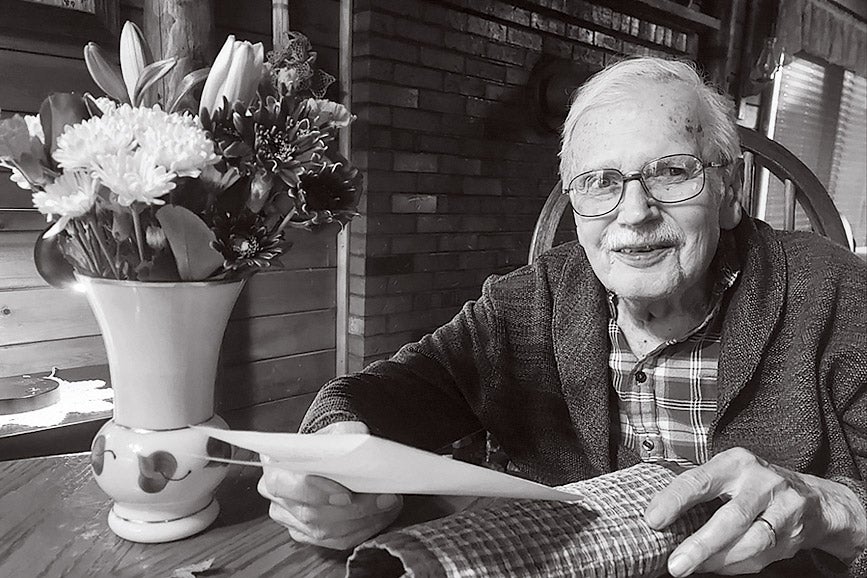 Arthur James Dyck, Mary B. Saltonstall Professor of Population Ethics Emeritus at Harvard Chan School and professor of ethics emeritus at Harvard Divinity School, died August 11 at age 90.
Dyck received a PhD in religious ethics from Harvard in 1966, following a bachelor's degree in sociology from Tabor College and master's degrees in psychology and philosophy from the University of Kansas. As a Harvard faculty member, he served as the director of the Kennedy Interfaculty Program in Medical Ethics and was part of the Harvard Center for Population and Development Studies. He also developed new courses focusing on neuroscience research that investigates morality, as well as the emerging field of neuroethics.
Dyck's research focused on ethical theory, human rights, bioethics, and moral knowledge—addressing questions such as what counts as knowledge and how knowledge is produced. He wrote two books on physician-assisted suicide: When Killing Is Wrong: Physician-Assisted Suicide and the Courts and Life's Worth: The Case Against Assisted Suicide.
---
Bookshelf
The Climate Book
By Greta Thunberg
Penguin Random House, 2022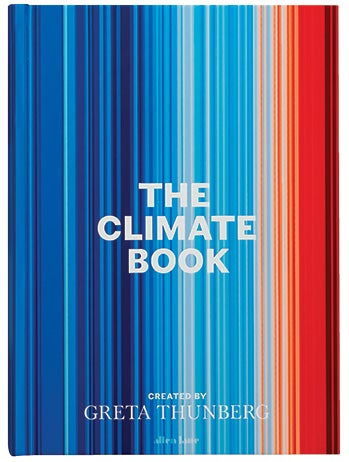 This book features essays by more than 100 scientists, activists, and authors from around the world about the climate crisis, including Harvard Chan School's Samuel Myers. He is principal research scientist in the Department of Environmental Health and director of the Planetary Health Alliance, a consortium of more than 300 universities, non-governmental organizations, research institutes, and government entities from around the world focused on addressing the impacts of global environmental change on human health and wellbeing.
Two other experts connected to Harvard Chan School contributed to Thunberg's book: Mauricio Santillana, a professor at Northeastern University and adjunct professor of epidemiology at Harvard Chan School; and infectious diseases epidemiologist Sarah McGough, SM '16, PhD '22.
Overtime: America's Aging Workforce and the Future of Working Longer
Edited by Lisa F. Berkman and Beth C. Truesdale
Oxford University Press, 2022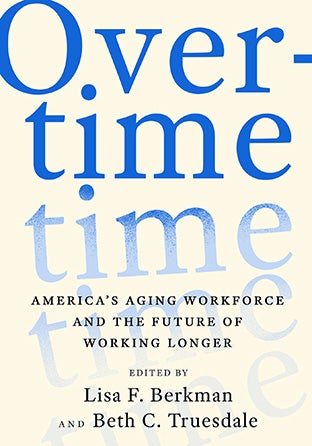 Americans live much longer and healthier lives than they did when Social Security was created in the 1930s, raising serious questions about how we'll pay for those extra years. This book, edited by Lisa Berkman, director of the Harvard Center for Population and Development Studies, and Beth Truesdale, a research fellow at the W.E. Upjohn Institute for Employment Research, argues that the assumption that Americans, particularly those in low-wage jobs, will all be able to work longer is simply wrong.
Berkman and Truesdale present new research across multiple disciplines, providing a deeper understanding of the future of work, retirement, and aging. They explain how social and economic inequalities shape people's capacity to work, the skills and resources they have, the challenges they face, and the benefits that may accrue to them from working longer. But even as marginalized social groups confront particular challenges, Overtime shows that America's fragile work and retirement systems affect everyone.
Contributors
JL
Jessica Lau
Jessica Lau is a writer in the Office of Communications at Harvard T.H. Chan School of Public Health.
From the Issue