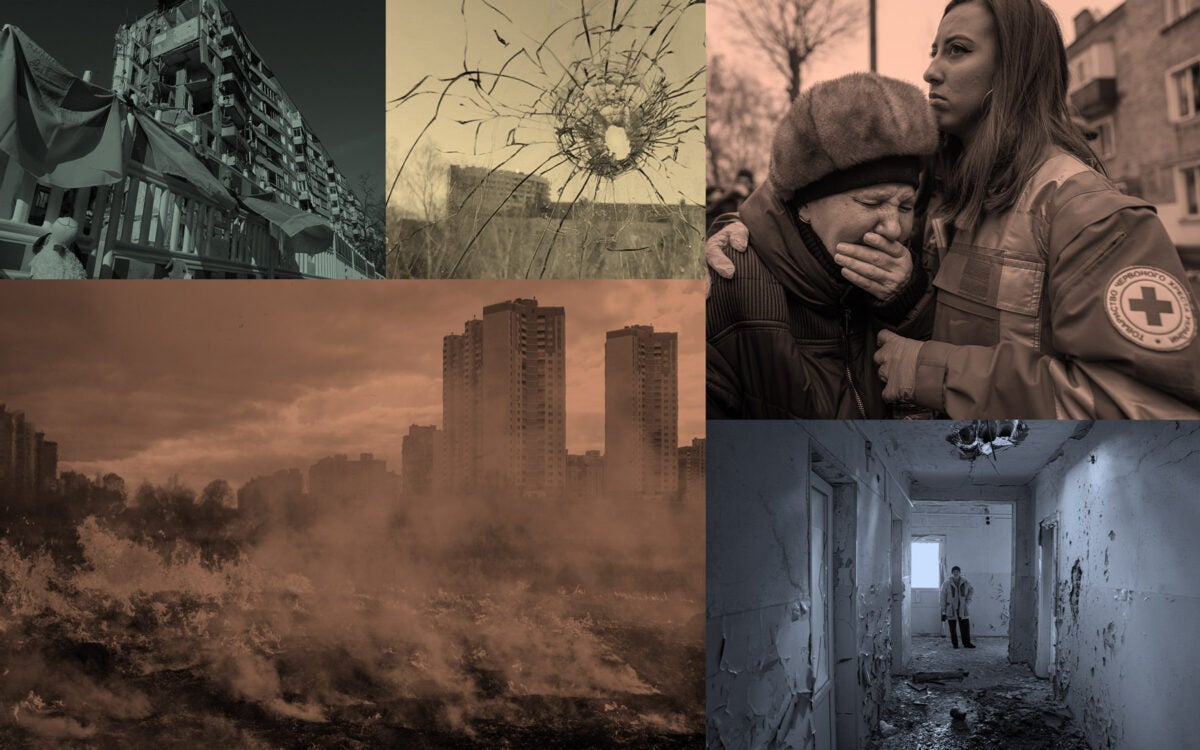 Opinion
We must demand justice for atrocities against health care
Since 2016, there have been more than 4,000 attacks on health care in conflicts around the world. The international community must hold perpetrators accountable.
Read the full series: The Toxic Toll of War
On the night of November 23, Russia launched a missile that hit a hospital maternity ward in Vilnyansk, a town in Zaporizhzhia, Ukraine. The blast threw a three-day-old newborn, Sergii, out of his crib and brought down a concrete ceiling, trapping his mother. She was rescued from the rubble, but Sergii was killed.
The assault was one more horror committed by the Russian military in a campaign marked by torture, murder, forced deportation, indiscriminate attacks, and targeted destruction of civilian infrastructure. Hospitals, their staffs, and patients have been subjected to particularly grotesque assaults. As documented by leading human rights organizations, Russia carried out more than 700 attacks on health facilities, pharmacies, ambulances, and medical personnel in 2022 alone. One out of every eleven hospitals in Ukraine has been hit.
Sign up for Harvard Public Health
What works. What doesn't. And why.
Delivered to your inbox weekly.
The report shows in detail why attacks amount not only to war crimes, but crimes against humanity, which are criminal acts committed as part of widespread or systematic attacks directed at a civilian population.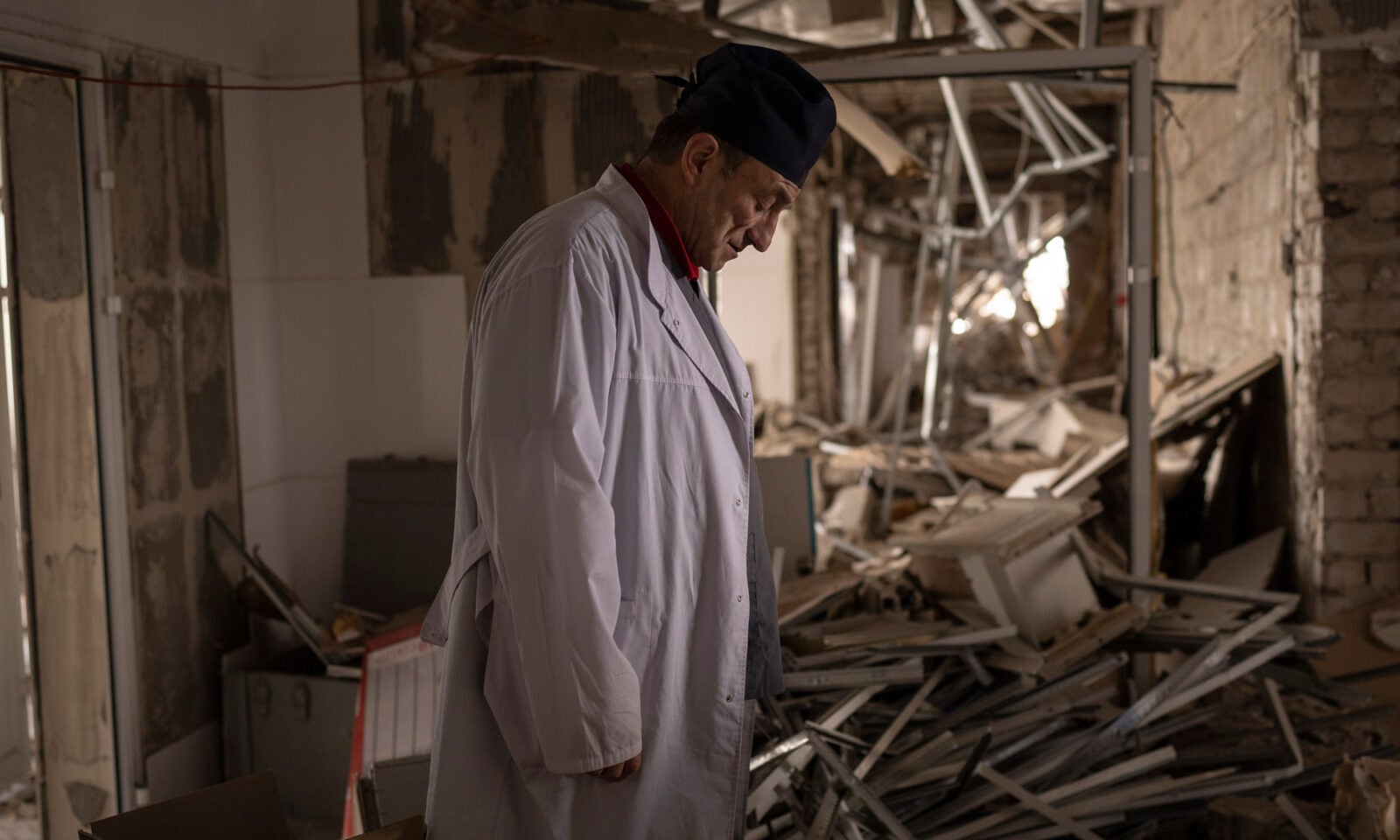 Relentless attacks on health facilities, patients and health workers have been prohibited by the laws of war for more than a century and a half. But as I describe in my book, Perilous Medicine: The Struggle to Protect Health Care from the Violence of War, such attacks are committed with complete impunity in conflicts around the world. There has been only one prosecution in an international tribunal for a war crime against a hospital, and the last trial for crimes against humanity concerning health was the case against Nazi doctors after World War II for brutal human experimentation in its concentration camps. For violence inflicted on health care, justice hasn't just been delayed; it has not even been attempted.
The reason is not for lack of knowledge of these horrors. Between 2016 and 2021, in the wake of a United Nations Security Council resolution condemning such attacks and proposing measures to prevent them, there were more than 4,000 attacks on health care in conflicts. The lack of accountability instead stemmed from a lack of commitment and leadership to investigate and prosecute the crimes.
But that could now change. In her speech at the Munich Security Conference in February, Vice President Kamala Harris cited systematic assaults on health care as examples of Russia's crimes against humanity. She pointed to the images of a pregnant woman captured by the Associated Press of the aftermath of a Russian attack on a hospital in Mariupol. She was lying on a red, polka-dot sheet as emergency workers carried her on a stretcher outside the just-bombed hospital. The woman died. A few days later, in a major speech in Warsaw on the eve of the anniversary of the war, President Biden said, "No one, no one can turn away their eyes from the atrocities Russia is committing against the Ukrainian people," again citing attacks on hospitals as among the crimes against humanity.
The Biden administration's statements represent a long overdue recognition of the need for accountability for attacks on health care in war.
There are urgent reasons for pursuing justice, as the attacks not only kill and maim in the moment of attack but destroy health systems' capacity to prevent and treat disease, address traumatic injuries, ensure safe childbirth, distribute essential medications, and maintain an adequate health workforce for months or even years afterwards.
Ukraine has lost significant hospital capacity because of the vast destruction from Russia's blasts. Less visibly, but often with lethal consequences, Russia has blocked transport of medication into occupied areas. Hans Kluge, director of the World Health Organization in Europe, said 17,000 people with HIV in the Donetsk region lost access to anti-retroviral drugs and remain at severe risk. Essential medicines of all kinds remain restricted and expensive, with potentially long-term health consequences for a population that has a high percentage of elderly citizens and people with chronic disease.
At the same time, health needs and risks have only grown because of the war. At least 2,000 people have lost limbs from explosives and need rehabilitation programs, which are scarce. Vaccination rates and tuberculosis detection, already low before the war, may leave a legacy of infectious disease. The attacks on maternity hospitals and wards could lead women to avoid childbirth in facilities, as happened in Syria. The war has created a mental health crisis, with few resources to address it.
Health workers continue to face terrible dangers, moral distress, strains of overwork and conditions that tax their ability to provide quality care, as well as new ethical quandaries. The situation is most dire in the areas occupied by Russia, where the attacks have been most frequent.
A physician in Melitopol, a city taken by Russia early in the war, told me she had to decide whether to risk arrest by visiting local clinics, or abandon patients in need.
In the face of these challenges, Ukraine's Ministry of Health has worked furiously to keep health services available to the population. It has provided some medications without charge, arranged transport of drugs, paid salaries of health workers in occupied areas, consolidated hospitals to ensure ongoing care and increased efficiency, and made Starlink connections available to hospitals to facilitate communication. Hospital managers have reorganized space within hospitals to save electricity.
Donors, UN agencies, and NGOs have also done their share, providing millions of dollars of medications and surgical and other medical supplies, recruiting hundreds of medical volunteers to offer emergency care, training Ukrainian providers in war medicine, opening mobile clinics, and bringing hundreds of generators to hospitals. Médecins Sans Frontières established a medical train to evacuate wounded and sick people from Russian-occupied areas in the east to areas under Ukrainian control.
Ukrainian doctors, nurses, pharmacists, medics, and other health staff have demonstrated an inventiveness, courage, and determination to carry on, often defiantly, in the face of Russian intimidation, coercion, and threat of arrest in occupied areas.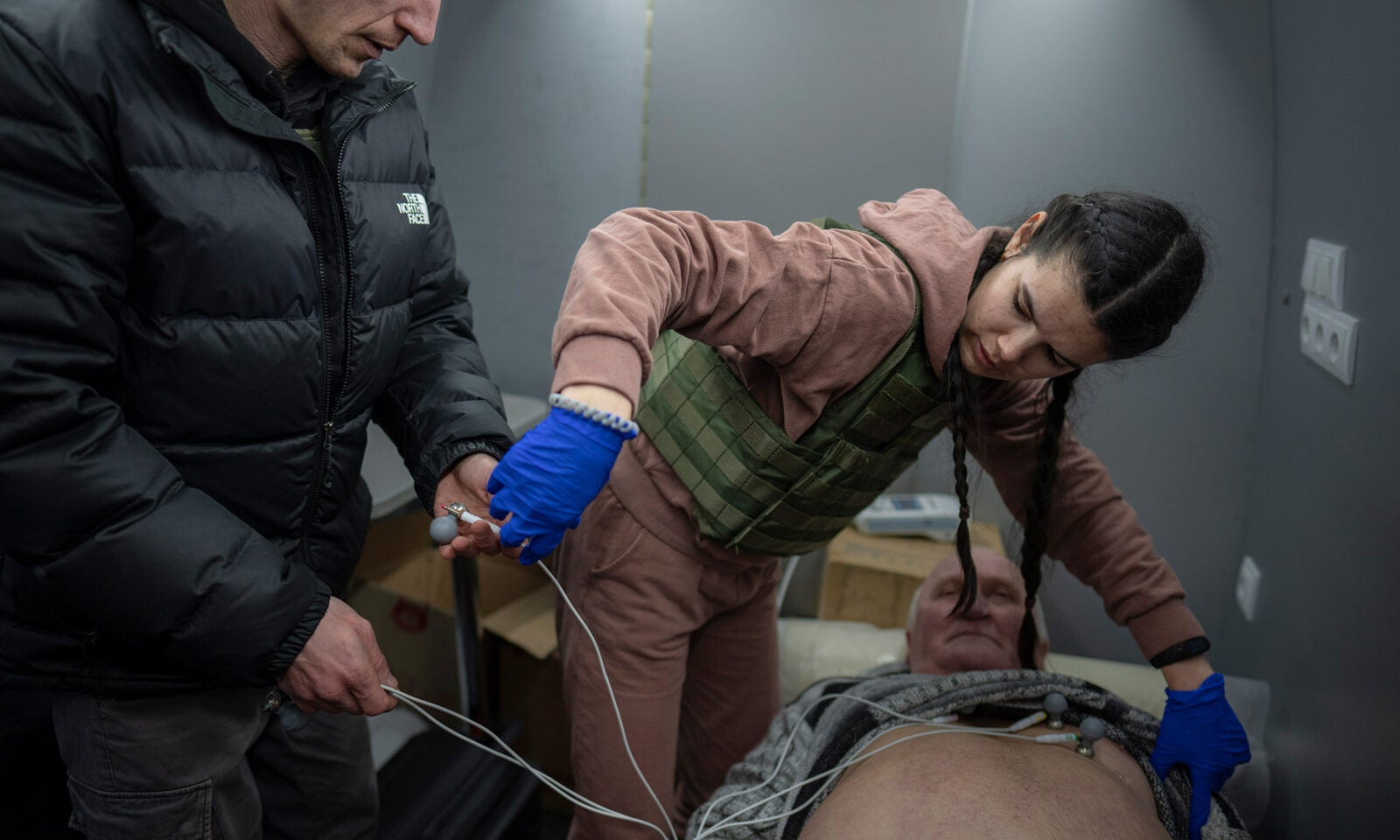 The remarkable resilience of Ukraine's health community, however, cannot mask the enormous suffering and medical needs of the country or the severe obstacles facing them, now and in the future.
That is why ending impunity for attacks on health care is so essential. There is a need for justice for the wrongs inflicted, and harms caused by them. Steps toward accountability may also deter at least some of these crimes in the future. There are multiple efforts now under way to build a body of evidence for potential prosecutions, and growing political will globally to bring these types of cases to court.
Attitudes toward international prosecutions are evolving as well, as demonstrated by the Biden Administration. The U.S. was long skeptical of, and sometimes hostile to the International Criminal Court, but the Biden Administration is now actively sharing evidence of war crimes with the court. Beth van Schaack, the U.S. Ambassador-at-Large for Global Justice, said, "this is definitely a new Nuremberg moment."
Ursula van der Leyen, President of the European Commission, joined Ukrainian President Volodymyr Zelensky to set up a new tribunal to prosecute Russia for the crime of aggression (the U.S. has not joined that call). Serious discussions have also begun about requiring Russia to pay reparations for its wanton destruction of the country's infrastructure and economy.
Even the interpretation of international law may be strengthening. The U.S. in particular appears to have shifted its position on attacks on power and water infrastructure, which have devastating impacts on population health. Unlike Russia and Ukraine, the U.S. never ratified the 1977 Protocols to the Geneva Conventions, which imposed tough requirements that combatants distinguish military from civilian targets, engage in only proportional attacks, take precautions against harming civilians, refrain from attacks on objects indispensable for the civilian population, which could include hospitals, and establish strict limitations on attacking water and electrical infrastructure.
Although the U.S. agreed to abide by these provisions, it targeted water and power infrastructure in past conflicts, especially in the 1991 Iraq war, where the evidence indicates that the attacks were part of the strategy to compel the regime's surrender, just as Russia is doing in Ukraine. The revisions to the U.S. Department of Defense Law of War Manual in 2016 generally permit attacks on the electrical grid and water supply, but Russia's attacks on Ukraine's power infrastructure seem to have altered the Pentagon's position.
In November 2022, General Mark Milley, chairman of the Joint Chiefs of Staff, told the Secretary of Defense, "the deliberate targeting of the civilian power grid, causing excessive collateral damage and unnecessary suffering on the civilian population is a war crime."
These positive developments won't likely end Russian depredations. Nor will justice be achieved quickly. But the new commitments are a hopeful sign for accountability and must be encouraged. The adage that justice delayed is justice denied may be familiar, but it also may be wrong. We should instead say, "justice delayed is better than no justice at all."
Contributors
LR
Leonard Rubenstein
Leonard Rubenstein is a professor of practice at the Johns Hopkins Bloomberg School of Public Health.
MD
Mary Delaware
Mary Delaware is the senior graphic designer at Harvard Public Health.