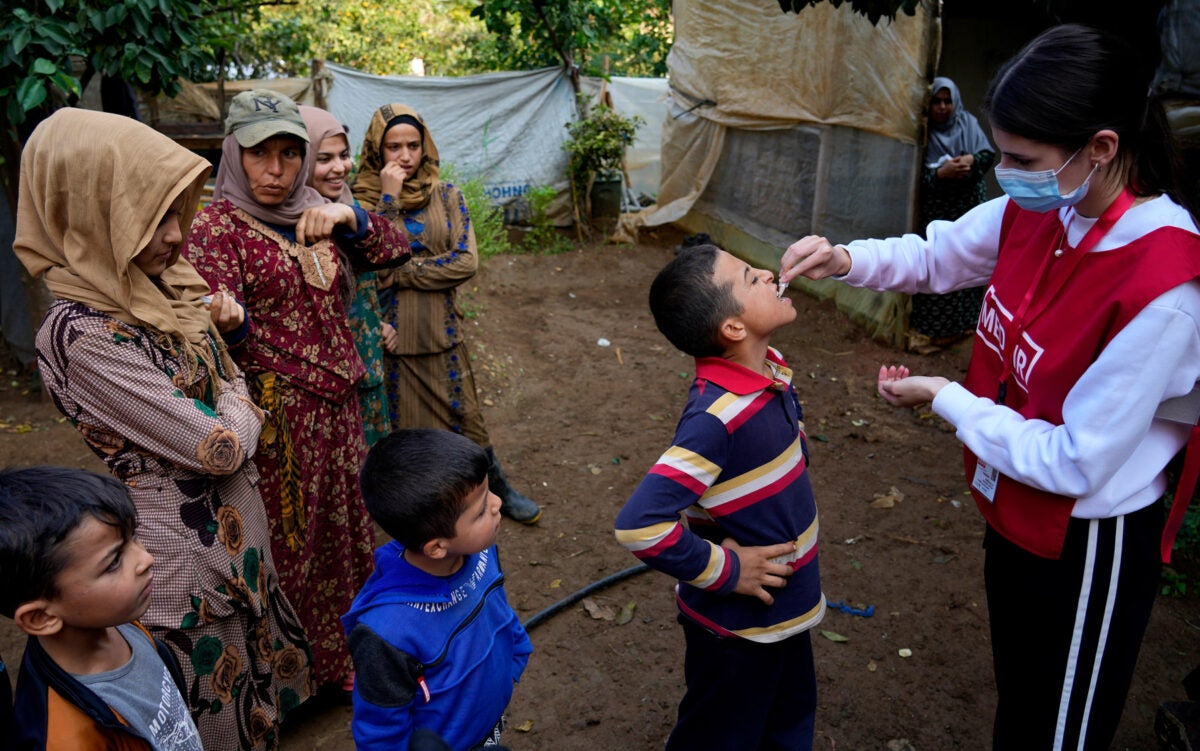 News
Cholera outbreaks surge worldwide, renewing debates on vaccines
Experts discuss how to best contain outbreaks as climate change and political instability make the cholera pandemic a continued 21st century threat.
A pandemic outbreak has erupted across the globe this year. It's not COVID-19, monkeypox, or measles. It's cholera, a diarrheal disease that has killed millions since it emerged from the Ganges delta in the 19th century.
The current cholera pandemic, the world's seventh, began in 1961. "More people are infected now on a yearly basis than at any other point," said Edward Ryan, Director of Global Infectious Diseases at Massachusetts General Hospital. Floods, armed conflict, and other emergencies have contributed to unprecedented outbreaks in 29 countries, including Haiti, Lebanon, and Malawi.
Global health experts have debated how to prevent cholera outbreaks for decades, with spotty progress made towards the 2030 goal to reduce cholera deaths by 90%. While improved water and sanitation infrastructure is necessary to stop cholera in the long-run, Tammam Aloudat, a Syrian doctor and President of Doctors Without Borders Netherlands, said vaccines are essential to preventing and slowing current outbreaks. Two doses of the orally-administered cholera vaccine provide 65% protection against serious disease for three years, and are generally affordable at $1.30 to $1.85 per dose.
Sign up for Harvard Public Health
What works. What doesn't. And why.
Delivered to your inbox weekly.
But experts say there aren't enough vaccines available. There are only two companies—Shantha Biotechnics and EuBiologics—producing cholera vaccines for the global emergency stockpile used to respond to humanitarian emergencies.
One of the companies, Shantha Biotechnics, an Indian subsidiary of the French pharmaceutical company Sanofi, is shutting down production of its cholera vaccine and will cease supply by the end of 2023, raising worries about a further reduction in the global vaccine supply. As outbreaks continue, the question remains: What should humanitarian agencies and governments do to contain them?
Ryan said vaccines should be deployed first to cholera hotspots. "If you have a fire in your house, you should put the fire out before you install a better system to prevent fires," he argued. Absent severe outbreaks, the WHO might deploy vaccines to endemic regions before their cholera seasons begin, such as in Bangladesh where outbreaks happen periodically after the monsoons. But in a crisis, Ryan said the WHO should be extinguishing active fires instead.
David Sack, a professor of international health at the Johns Hopkins Bloomberg School of Public Health, argued that prevention is more important. "The problem with emergencies is that by the time you get the vaccines to the site and into people, the outbreak may already be over," he said. "Oftentimes trying to contain the outbreak, you're just getting there too late. It's already burned down."
Amber Hyman, a public health researcher at the Berlin Institute of Technology, said the vaccine needs to target places at highest risk for outbreaks. "In places where cholera is endemic, vaccination is less effective because cholera is always in circulation, as opposed to outbreaks in countries where there is little immunity and thus greater potential to prevent harm," said Hyman, who conducted a systematic review in 2018 on the health economics of cholera.
This risk-targeting approach can also be applied at the individual level. According to Sack, cholera vaccines are often regionally deployed to everyone in a certain district at risk for an outbreak. But Hyman said that preferentially vaccinating children, refugees, the elderly, and other high-risk groups could be more cost-effective and better distribute supply where it can do the most good.
But questions over cholera vaccine deployment might be missing the point, said Louise Ivers, director of the Harvard Global Health Institute. Rather than squabbling over how to vaccinate large numbers of people with a limited supply, Ivers argued that the world simply needs more vaccines.
Of course, the million-dollar question is how to get companies into the vaccine business. Experts say pharmaceutical reluctance to make vaccines for diseases of poverty is a major barrier. Part of their reluctance is uncertainty in demand. "They can't predict how many doses they're going to sell," Sack said. But if endemic countries worked with the WHO to develop multi-year cholera control plans and projected the number of cholera vaccines they would need, it might create more reliable demand for pharmaceutical companies and build distribution capacity in cholera-endemic countries.
Companies might also be able to bring the cost of manufacturing down. The current cholera vaccine contains five different strains of the cholera bacteria, Vibrio cholerae, but a simpler version, perhaps a two-strain vaccine, may provide comparable immunity but be easier to produce. According to Ryan, two-strain vaccines are currently undergoing clinical trials and could be years away from approval.
Both of these strategies still rely on what is soon-to-be one remaining vaccine-producing company, EuBiologics in South Korea. Many more companies in countries like China, Vietnam, and Bangladesh make cholera vaccines, but are either too expensive or do not have WHO clearance, a quality control measure for vaccines supplied to the global stockpile.
"It's very similar to the FDA in the U.S.," said Ryan. "There's a whole bunch of administrative and bureaucratic hurdles, but they're there for the purpose of ensuring standardization and quality." Vaccines without WHO certification have generally met the requirements of their national regulatory authorities, meaning they are safe to use and can be distributed to the local population, but not necessarily outside of the country. Given the UN, especially UNICEF, is the primary buyer and distributor of cholera vaccines in humanitarian emergencies, locally produced vaccines do not qualify to add to the global emergency stockpile.
Ryan said cholera-endemic countries should consider sourcing vaccines directly from manufacturers around the world, regardless of WHO certification status, as well as through UN agencies. Countries could set up independent agreements with manufacturers whose vaccines meet their own regulatory requirements. Such agreements wouldn't solve the vaccine shortage entirely, but they would ease pressure off the global stockpile.
Ivers also said that, most importantly, the global response must include investing in water, sanitation and hygiene (WASH) in cholera-endemic countries to cut off the disease at its source. "There are still billions of people on the planet who don't have safe access to water and sanitation," said Ivers. "These are much bigger issues to be discussing than exactly how we should deploy vaccines today." The upfront costs to infrastructure development are greater than treatment or vaccination—but so is the promise for fully eradicating the disease.
With climate change and ongoing political instability, experts say the world should expect more cholera outbreaks. "We have all the tools we need in 2022 to stop cholera," Ivers said. "We've just chosen not to do it."
Contributors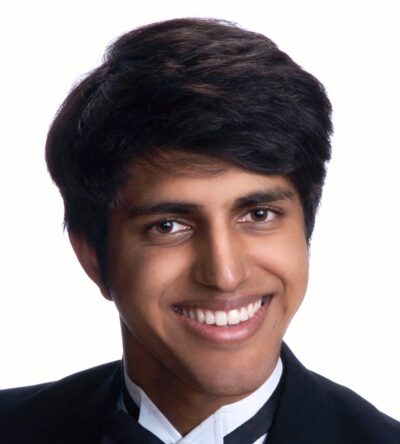 Simar Bajaj
Simar Bajaj is a student studying the History of Science and Chemistry at Harvard University and an award-winning journalist. He has written for The Atlantic, Guardian, Time, Washington Post, Lancet, and New England Journal of Medicine.