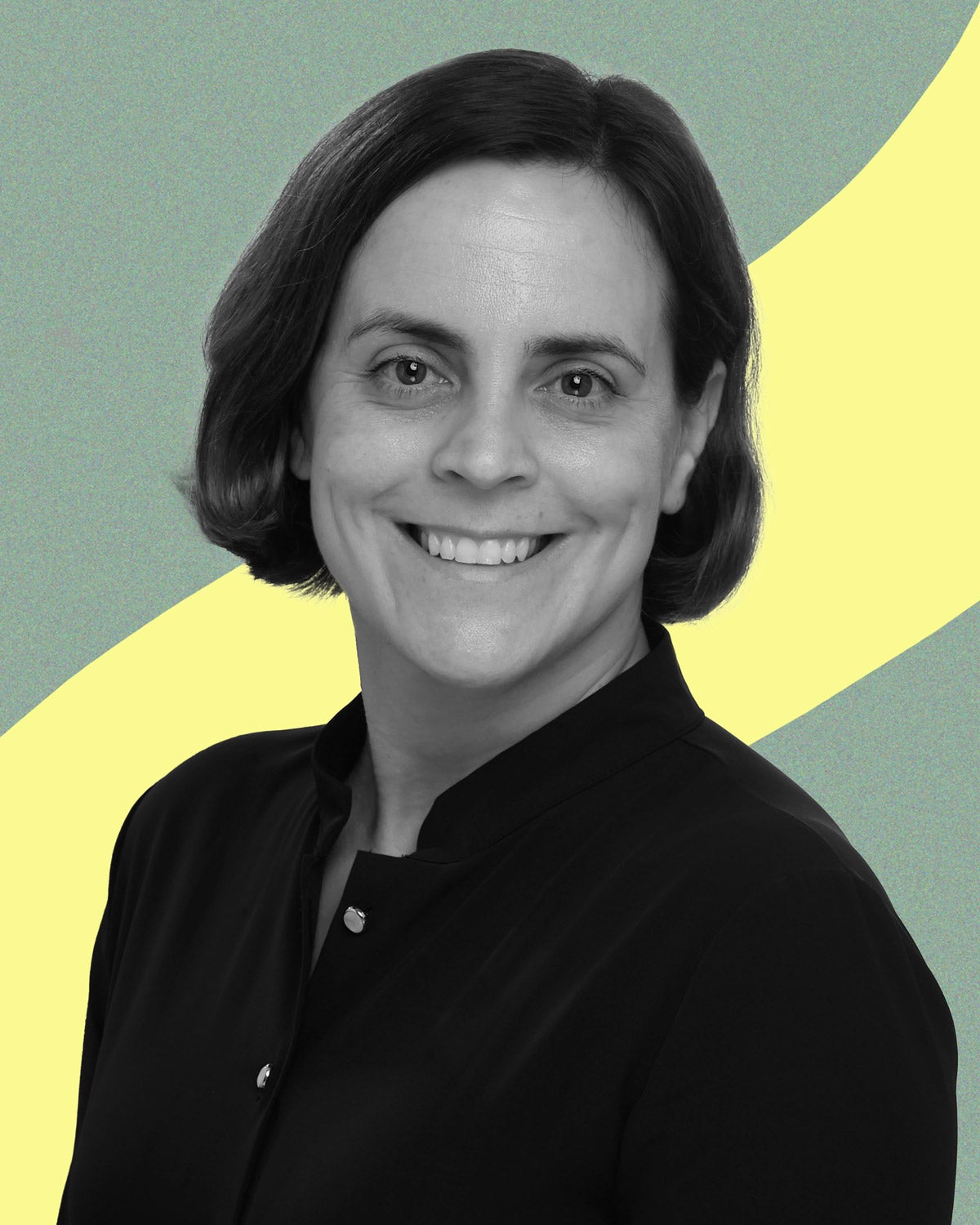 People
Meet the woman making sure ARPA-H supercharges U.S. health innovation
Prevention and resilience are priorities for the National Institutes of Health's new program ARPA-H, says its new director, Renee Wegrzyn.
The Advanced Research Projects Agency for Health (ARPA-H) was proposed by President Biden and adopted by Congress in March 2022. The Biden Administration hopes ARPA-H and its billion-dollar budget can do for biomedical innovation what the Pentagon's Defense Advanced Research Projects Agency has done for GPS, speech recognition, messenger RNA, and the internet—push high-risk, high-reward projects that catalyze change.
It's no accident that Biden named Renee Wegrzyn director of ARPA-H on September 12, 2022—the 60th anniversary of President John F. Kennedy's "moonshot" speech. Wegrzyn is a bioengineer and molecular biologist who was most recently vice president of business development at Ginkgo Bioworks. She's worked in academia, government, and industry, including as a biosecurity advisor to DARPA.
Sign up for Harvard Public Health
What works. What doesn't. And why.
Delivered to your inbox weekly.
Why this agency now?
Talk [about] ARPA for Health has been around for about a decade. The "now" moment was after the pandemic really made clear there are things—chronic health crises—the U.S. is going to face going forward. There is also this tremendous opportunity in terms of the advances in biomedical engineering.
DARPA's funding mechanism is through program managers, as opposed to NIH where the projects are peer-reviewed. Would this be the funding mechanism for ARPA for Health?
Very similar. [The funding mechanisms] won't be research grants. They are going to be cooperative agreements [and] things that are very focused on creating a solution and getting it into the real world. We anticipate our programs are going to be $50 million to $150 million. Part of my vision is creating the environments by which program managers can actually bring the big ideas in health forward. What is unique to ARPA-H: We look for program managers who are risk takers, but very well known in their field and have demonstrated multidisciplinary capability.
What are some of your priorities?
Hiring program managers. There are technical areas, levers in health that with additional investments could really accelerate new technologies. The first is "health science futures." The tools and technologies. What are the new manufacturing capabilities? What new devices are going to be put forward that can address a number of diseases?
Making sure we can get out the technologies very quickly in all environments—scalable solutions. Think about scale as a biomanufacturing challenge where you go from a hundred doses to a billion doses. Also, that last mile of bringing a new technology into a customer's hands.
The next area is proactive health, preventing people from becoming patients and [being] healthy as long as possible. Preventive care could also come out of an area like this.
Last but not least are resilient systems. Obviously on this side of the pandemic, we have looked at a system that wasn't resilient. It became very difficult to address the pandemic health challenges. We want to build resilient systems that are going to be there [so] we don't have to try to build during a crisis.
Contributors
RM
Rod McCullom
Rod McCullom is a science journalist in Chicago.
From the Issue