From the Dean
Message from the Dean: The power of follow-through
Follow-through is about putting our ideas into action, about closing the gap between what we know in theory and what we can achieve in practice.
Great ideas, as we know, can come from anywhere. But those that go somewhere—the ideas that change the world—typically come from innovators who put as much effort into follow-through as they do into breakthroughs.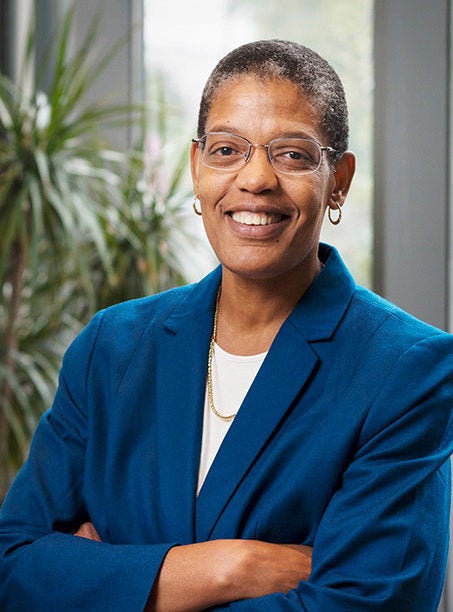 Follow-through is about putting our ideas into action, about closing the gap between what we know in theory and what we can achieve in practice. It's about translating discoveries into public health policies and programs with real-world impact.
Ariadne Labs, the joint center for health systems innovation at the Harvard Chan School and Brigham and Women's Hospital, follows this philosophy beautifully. One of their projects, TeamBirth, aims to improve communication practices during labor and delivery to ensure that the person giving birth fully understands and contributes to their care plan. This empowers the patient and allows nurses and doctors to provide a more dignified and, critically, safer medical care.
We're also working to teach our students the value of follow-through with programs like our new Harvard HealthLab accelerator, which helps young entrepreneurs turn the spark of an idea into a viable startup through a year-long program of mentoring and support.
Other institutions are moving in this direction, too. Under the leadership of Jeremy Farrar, for instance, the Wellcome Trust has been focused on making sure that researchers in the communities most affected by climate change—and not just scientists in the Global North—have the resources they need to study the health impacts of the climate crisis. The goal: to empower those on the ground in rapidly changing areas to research, implement, and scale solutions over the long term. Again, it's all about the follow-through.
This issue of Harvard Public Health showcases several other great examples of innovators who are committed to follow-through as well.
There's Susan Cheng, who discovered that women's blood vessels age faster than men's, and is now conducting a large, longitudinal study that looks at the factors that allow certain individuals to stay healthy as they age. And there's Anuoluwa Ishola, who committed herself to improving medical care delivery in her native Nigeria after she came to understand the country's public health challenges. 
The breakthroughs get all the glory, but the follow-throughs are where the real impact is made, as these pioneers clearly understand.
I'll have the opportunity to practice follow-through myself when I return to my lab to resume my research in 2024, following a year-long sabbatical. As I told the Harvard Chan community in the fall, serving as dean of this outstanding faculty has been my greatest honor and privilege, but after seven years in this role, it's time for me to step back, reflect, and recharge. I will take that sabbatical starting in July, then return to the School to pick up my research, teaching, and mentoring.
I will remain focused on long-term impact—the only way to build a healthier and more equitable world for all. I hope you'll join me.
Contributors
MW
Michelle A. Williams
Michelle A. Williams, ScD '91, is Dean of the Faculty of the Harvard T.H. Chan School of Public Health and Angelopoulos Professor in Public Health and International Development, Harvard T.H. Chan School of Public Health and Harvard Kennedy School
From the Issue