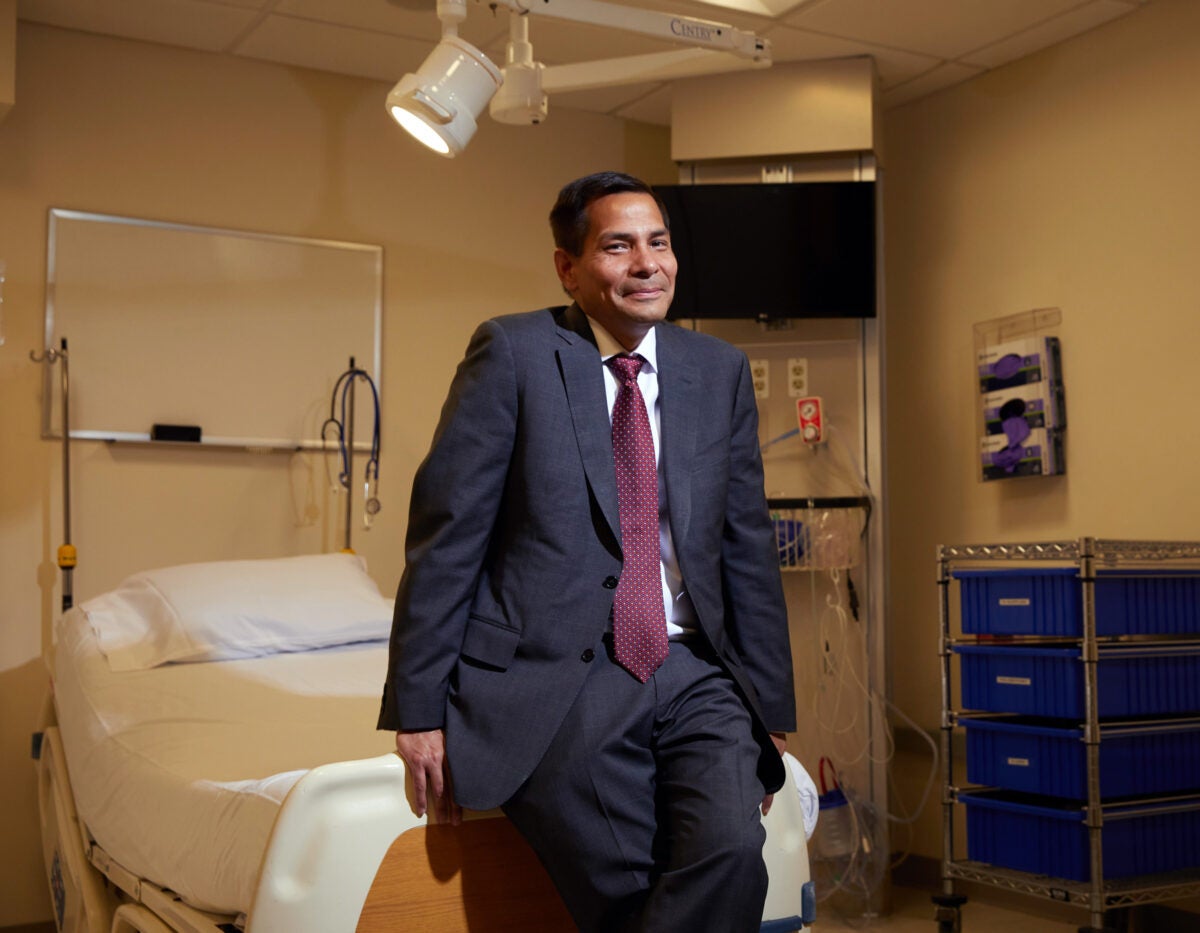 People
Changing health equity at Mass General Brigham and beyond
Tom Sequist, MPH '04, is leading equity change at Boston's Mass General Brigham health care system and supporting better care for Native American populations in the Southwest.
During the summer of 2020, Mass General Brigham faced a reckoning, and Tom Sequist saw an opportunity. Staff angered by COVID-19's disproportionate impact on Boston's minority neighborhoods and the murder of George Floyd were demanding the hospital system use its clout to tackle structural racism in health care. Sequist, at the time chief patient experience and equity officer, was asked to take a lead role in this effort, a responsibility he embraced. As he saw it, the moment called for more than virtue signaling on social media. Instead, Mass General Brigham needed a robust response built around goals and accountability.
After months of meetings, employee surveys, and listening sessions, the system launched United Against Racism in October 2020. The long-term, multimillion-dollar program is focused on improving health equity for patients, improving health in local communities, and creating workforce equity for the more than 80,000 employees across the system and its 12 hospitals. In the two years since the program's launch, Sequist and colleagues—including Elsie Taveras, professor in the Department of Nutrition at the Harvard T.H. Chan School of Public Health, who was hired as the system's first chief community health and health equity officer—have eliminated inappropriate use of race as a data point in clinical decision tools, increased translation services for patients, sent a mobile health clinic into underserved neighborhoods, and developed new systematic approaches to respond to internal reported instances of racism.
Sequist says that since the start of his career in medicine and public health, he's been driven to help people who have suffered for too long. "That's what motivates me every day," he said.
After graduating from Harvard Medical School, Sequist began his residency at Brigham and Women's Hospital in 1999. Three years later, while maintaining a primary care practice at the hospital, he started pursuing an MPH in clinical effectiveness at Harvard Chan School. Sequist wanted to explore health policy research and needed training in vital areas such as large database analysis and clinical trial design.
"It was really a foundational experience for me," he says. "It provided me with knowledge that I've used in every part of my career." His subsequent research on quality of care, health care equity, and Native American health paved his way to becoming professor of medicine and professor of health care policy at Harvard Medical School, and earned him election to the National Academy of Medicine last year.
Sequist has had less time for research since moving into management at Mass General Brigham in 2019—in February, he was appointed its first chief medical officer—but Native American health care remains close to his heart. He is a member of the Taos Pueblo tribe, and although he grew up outside of New York City, he often visited the reservation in New Mexico where his mother grew up. Alongside its rich culture, he was struck by the poverty, unemployment, and chronic disease that he saw. He was particularly shocked to see that many people lacked electricity and running water.
About 15 years ago, he first received funding to work on health policy research focused on Native American communities around the country. Working with the leadership of the Indian Health Service, he looked at how readily people could access services such as cancer screening, diabetes management, and treatment for acute myocardial infarction and end stage kidney disease, as well as the quality of their care. He then looked at ways of harnessing technology, such as electronic health records and telehealth, to improve care delivery.
Sequist also serves Native American communities through leading a student research pipeline program at Brigham and Women's and Harvard Medical School for undergraduates interested in working on Native American health care. Additionally, he heads a program that sends Brigham doctors and other health care professionals to provide volunteer clinical care at hospitals in Navajo Nation—a more than 27,000-square-mile reservation in the Southwest. When COVID hit, Sequist tapped this outreach program to quickly provide supplies, clinical advice, and mental health support for Native American patients and their health care providers.
During that same period, Sequist was tapped to lead the clinical operations for Mass General Brigham's pandemic response. In this role, he chose to have a significant focus on addressing soaring case rates in local Black and Hispanic communities. Residents of majority population communities were also affected and had more substantial resources available to address the pandemic, but as Sequist recounted in STAT this March: "Taking [the] path of least resistance, however, often ignores those who need support the most."
He took what he called an equity-first approach to fighting COVID, setting up testing sites in Boston neighborhoods where cases were highest and transportation options were limited. Word was spread in multiple languages across multiple outlets. When vaccines became available, the hospital reached out by phone to people who might lack the access or digital literacy to make an online appointment.
He notes that putting equity first takes a considerable investment in time and money and can lead to some difficult conversations. This has proved true with Mass General Brigham's United Against Racism program, as internal analyses have turned up some uncomfortable findings. A 2021 report found that Black and Hispanic psychiatric patients have undergone higher rates of physical restraint than patients from other racial and ethnic groups. This prompted the launch of a new de-escalation training program for staff. And earlier this year, a study found that Black patients across all departments were nearly twice as likely as white patients to have security called on them.
The system's efforts have drawn protests by both anti-vaccine activists and those who object to its anti-racism work. In January, a neo-Nazi group in black face masks held a banner up outside Brigham and Women's and distributed photos of two physicians involved in what it called "antiwhite policies." Sequist isn't surprised about the backlash given the country's polarization. The hospital has bolstered security measures, but he and his fellow leaders of United Against Racism remain undeterred.
Sequist is optimistic that the positive momentum within the hospital system will continue. "Conversations are happening at all levels of our organization," he says. "I'm feeling hopeful that we have really shifted our culture in favor of equity and anti-racism."
Contributors
MB
Michael Blanding
Michael Blanding is an author and journalist who writes regularly for Harvard Public Health.
KD
Kent Dayton
Kent Dayton is the staff photographer and photo editor at Harvard Public Health.
From the Issue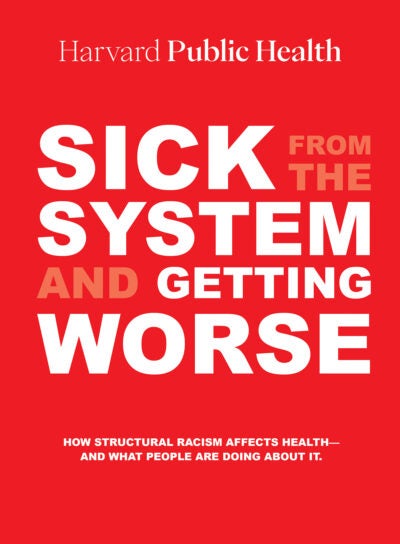 Fall 2022
Structural Racism