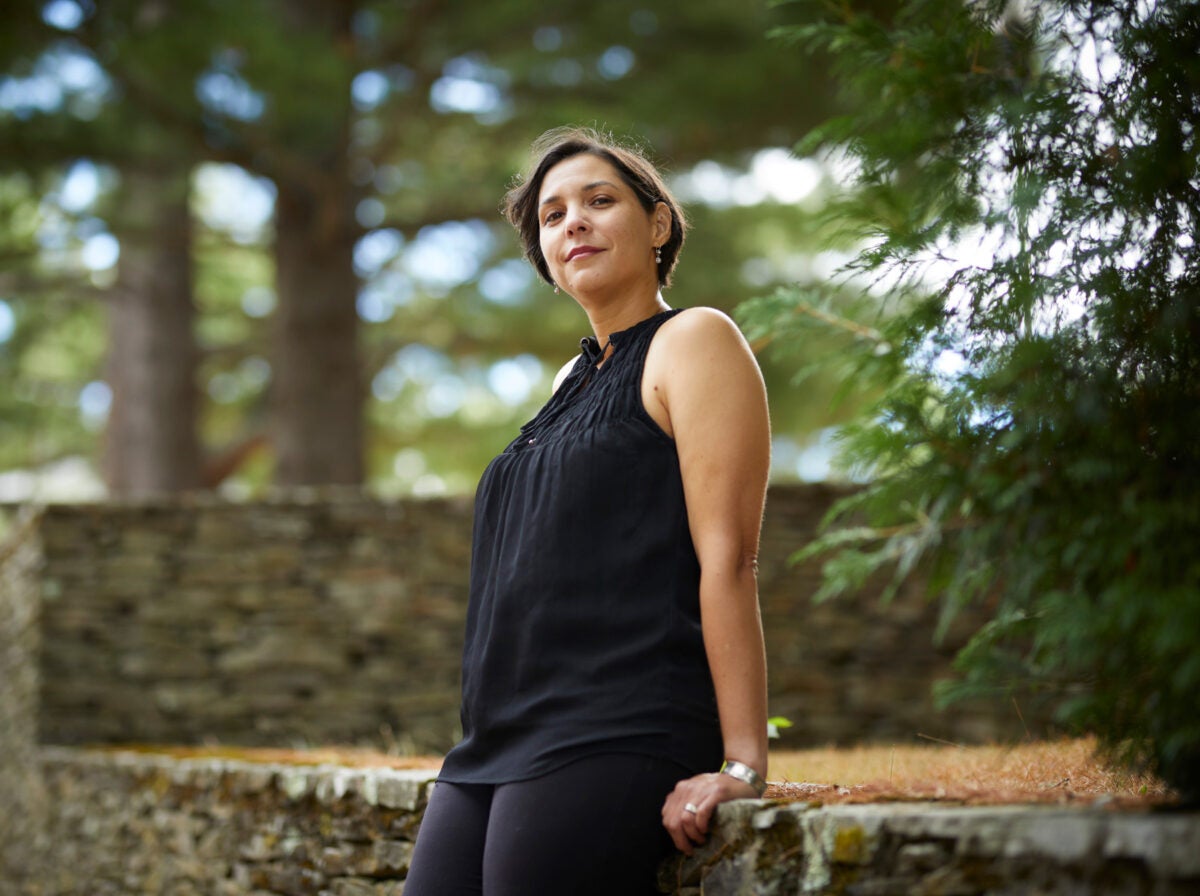 People
Josiemer Mattei on making healthy diets culturally accessible
This nutrition researcher leads the most comprehensive study in Puerto Rico on health determinants.
Josiemer Mattei is the Donald and Sue Pritzker Associate Professor of Nutrition at Harvard T.H. Chan School of Public Health. She also is the principal investigator of the most comprehensive study ever conducted in Puerto Rico on health determinants—PROSPECT (Puerto Rico Observational Study of Psychosocial, Environmental, and Chronic disease Trends).
Q. How did you get started in nutrition science?
A. I grew up in Puerto Rico when rates of chronic diseases—especially hypertension and diabetes—were starting to rise. Some of my relatives and friends were developing these conditions even at young ages, and I wanted to find a way to help them.
I'd always had a strong scientific curiosity. I loved biology, and I majored in microbiology as an undergraduate at the University of Puerto Rico-Mayagüez, but nutrition started out as just a personal interest. As I took more science courses, I started wondering about the biochemical side of nutrition. What happened to my sandwich after I ate it? From there, I became interested in applying nutrition research to help people live healthier lives.
You've spent years studying diet and cardiometabolic health in U.S. populations of Hispanic or Latin American heritage. What have been some of the findings from this work?
A. We've documented that diet and health are not homogenous across ethnic heritages. There are differences in dietary preferences and cultural attitudes towards food between Mexicans, Salvadorans, and Puerto Ricans, for example. This translates into differences in health profiles. It's important that researchers be mindful of diversity within broad racial and ethnic groups.
How we define diet quality for diverse populations matters. For example, we know the Mediterranean diet is one of the best for cardiometabolic health. But to people of non-Mediterranean heritage, it might be inaccessible or unfamiliar. We're exploring, in both observational and clinical studies, how to take its healthy components and align them with foods people already consume.
In the [U.S. federal government's] Dietary Guidelines for Americans, one of the messages is that people should choose healthy diets that align with their cultural values, but it doesn't provide guidance on how to do so. We're trying to create a road map that can help create tailored messages around foods that are healthy, familiar, and affordable.
What do you hope to learn from the PROSPECT study?
A. PROSPECT is the first study of its kind to look at chronic disease trends and behavioral and psychosocial risk factors in adults of all genders on the whole archipelago. We're hoping to gain a fuller picture of the seemingly contradictory forces that are shaping Puerto Rican people's diets and health. The community has gone through a lot of changes and challenges—recently, Hurricane Maria, earthquakes, and COVID-19, and prior to that, an economic downturn, and periods of political turmoil. But, deep social connections and cultural pride are also very important parts of its context. There are a lot of healthy, traditional foods in people's diets, but there's also been an influx of unhealthy, heavily processed foods. PROSPECT is helping us understand this complicated story, and we're working with local organizations to help translate our findings into culturally resonant nutrition policies and programs.
The study started in 2018 and builds on a 2015 pilot study. I had been planning it with partners in Puerto Rico prior to Hurricane Maria, and we were in the process of putting the grant application together when the storm struck in 2017. My partners were outstanding in their dedication to push the project through, despite losing electricity and internet access and coping with personal losses and emotional distress.
What have you found so far?
A. We documented higher prevalence of several cardiometabolic risk factors in 2015 compared to 2019—which would show changes caused by Hurricane Maria. We saw higher hypertension, higher abdominal obesity, and higher sedentary behavior. However, we also observed lower depression and better social support. People's physical health probably got a little worse after Maria due to unhealthy coping behaviors, or less access to healthy food or health services. But social connections got reinforced. This is something that we're really looking forward to studying more.
How has COVID-19 affected PROSPECT?
A. Our clinical trials were severely impacted. People needed to complete their visits at specific times. If they missed appointments, we lost those observations.
We had to shut PROSPECT down for a few months. But the pandemic did give us the opportunity to engage directly with participants. We were able to resume participant interviews with video calls, and to provide people with information about COVID vaccines and related topics. We also started sending our nurse to people's homes for clinical visits and training participants to take some measurements themselves at home. People really liked the convenience and empowerment and it cut down on no-shows.
And through the Robert Wood Johnson Foundation, where I'm a Culture of Health leader, we were able to get funding to deliver food. This initiated a completely new project where we're working with local farmers to provide fresh fruits and vegetables to participants in low-income communities.
The study was always rooted in psychosocial health and food access, but COVID really shifted our research emphasis in that direction. As prices rise and food insecurity becomes more prevalent, we're looking at how people access food in emergency situations. We're learning they don't necessarily rely on formal assistance programs. They're finding food informally, from neighbors and through community connections.
You were a member of Harvard Chan School's Committee on the Advancement of Women Faculty, and are known as an advocate for diversity and inclusion. What does this work mean to you?
A. It permeates everything I do, from connecting with my remarkable team to opening dialogue in my coursework. It's also very important to me to make myself available as a mentor. I had really good mentors in science, but I didn't see a lot of people who shared my background in the mainland U.S. Our School has made great strides in improving diversity and inclusion. I want to see more representation in academia, nonprofits, and governments, especially leadership positions. We need diverse voices to make change and to work alongside underserved communities and lift them with dignity.
What keeps you motivated in your research?
A. I get fired up by both the positive and negative moments in this work. When everything is going well and progress is being made, I get excited about what's next to come and our efforts having real impact. When there are challenges, I say, "Let's find another way." There's always something more we can do.
Contributors
AR
Amy Roeder
Amy Roeder is senior editor of Harvard Public Health.
KD
Kent Dayton
Kent Dayton is the staff photographer and photo editor at Harvard Public Health.
From the Issue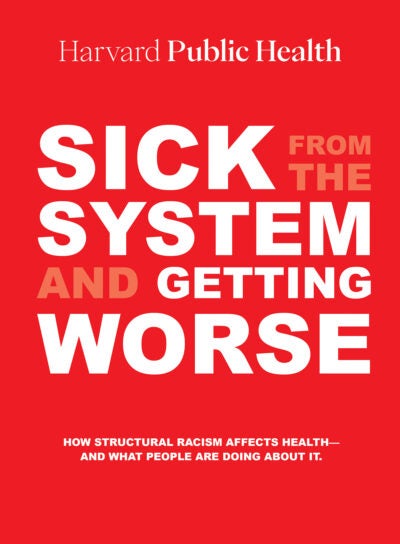 Fall 2022
Structural Racism