Philanthropic impact
Ariadne Labs gets a gift from loyal friend Atul Gawande
Atul Gawande, founder of Ariadne Labs, and his wife, Kathleen Hobson, recently increased their support of the center with a $500,000 gift.
Ariadne Labs, a joint center for health systems innovation at Brigham and Women's Hospital and Harvard T.H. Chan School of Public Health, has improved care for hundreds of millions of people since its launch in 2012. Its researchers develop evidence-based solutions to close gaps in healthcare in areas including primary care, maternal and newborn health, surgery, and serious illness care. Two recent projects include scaling home hospital services to reach more patients and harnessing technology for safe and equitable delivery of COVID-19 vaccines.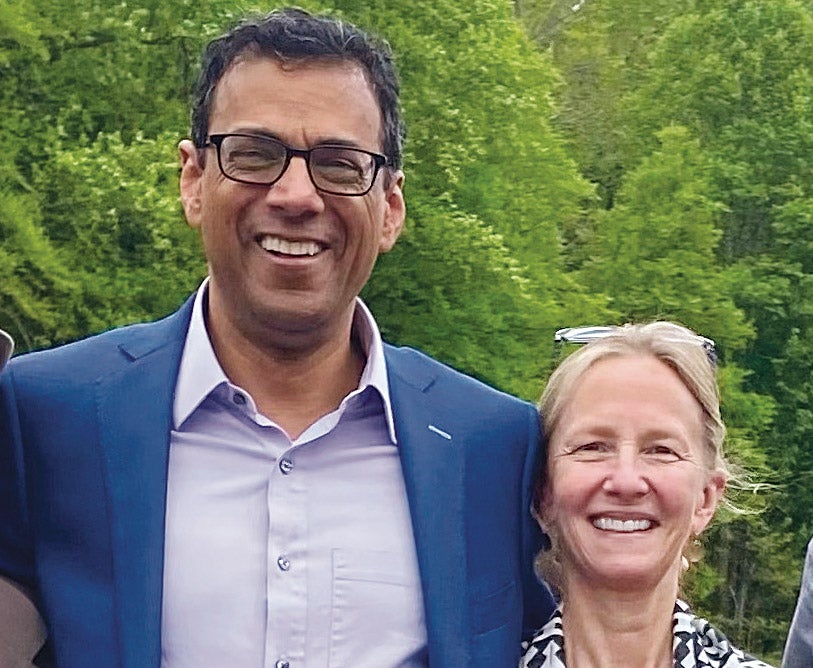 Atul Gawande, MPH '99, and his wife Kathleen Hobson have supported the center since the beginning, and recently increased their support with a gift of $500,000. Gawande, professor in the Department of Health Policy and Management at Harvard Chan School and a surgeon at the Brigham, cofounded CIC Health during the COVID-19 pandemic. It's a public benefit corporation that helps states scale their emergency response, and the gift is part of his commitment to donate his income from the venture.
"As a surgeon, journalist, and public health leader, I've seen the suffering that people endure in our health systems around the world—especially the most vulnerable among us," says Gawande, who is on leave as a general and endocrine surgeon at the Brigham to lead global health assistance at the U.S. Agency for International Development (USAID) in the Biden-Harris administration. "Kathleen and I are proud to support Ariadne as it continues to transform health outcomes around the globe."
Ariadne Labs Executive Director Asaf Bitton says, "Our programs have touched many lives thanks to the generosity of benefactors over the years. Atul and Kathleen are great friends and mentors who have seen firsthand the life-giving effects of Ariadne's work and continually inspire us to push further to reach more people through our ideas, tools, and community. It's an honor to have their support as we continue to transform health care delivery worldwide.
From the Issue