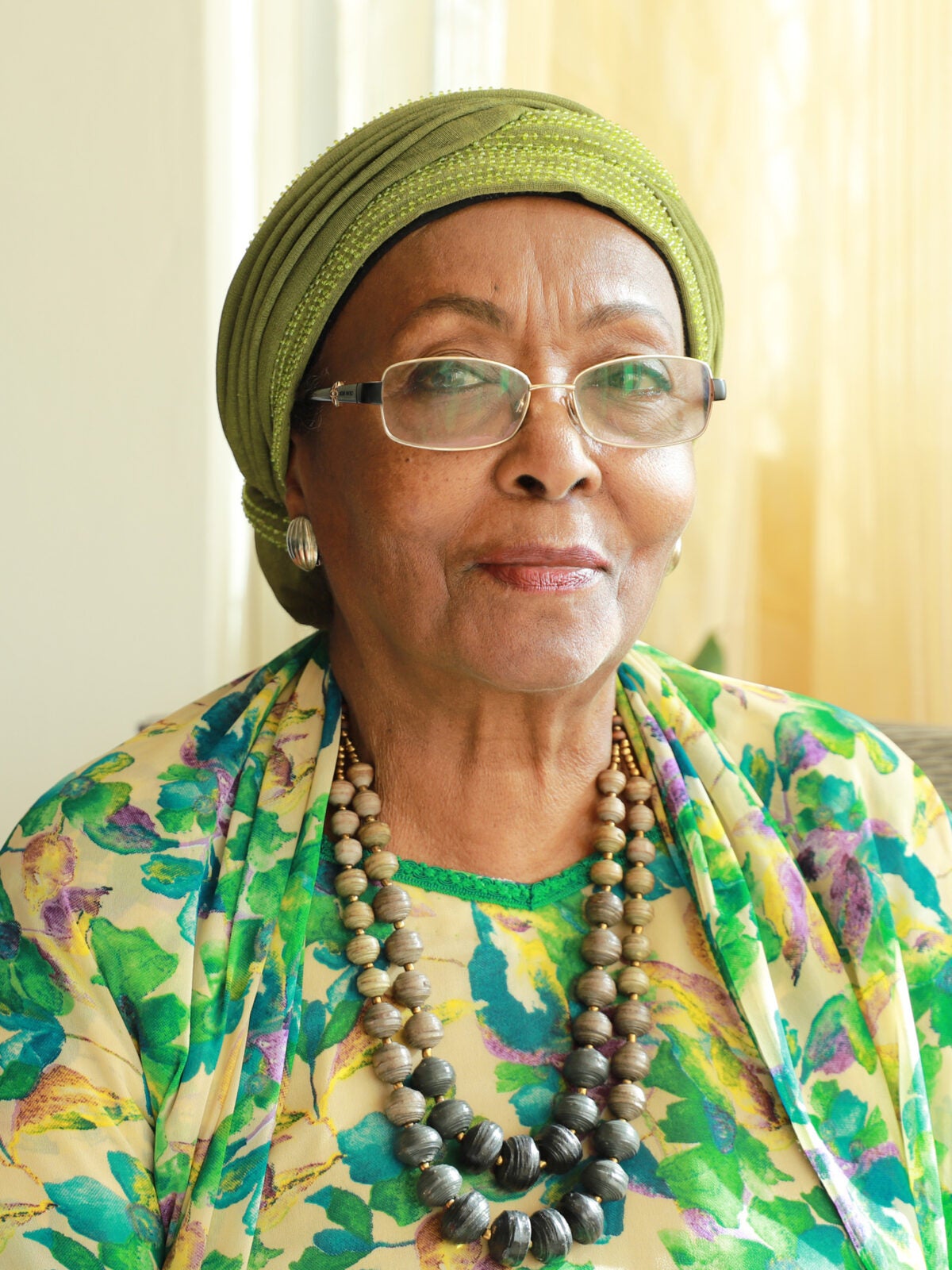 People
Edna Adan Ismail: Opening doors—and minds
Edna Adan Ismail has broken molds and built institutions. She hopes her example will be one that inspires women across Africa.
For decades, Edna Adan Ismail has fought to change cultural, religious, and medical norms surrounding female genital cutting, also known as female genital mutilation, or FGM/C. She has trained as a nurse and midwife, founded a groundbreaking hospital, and advocated for girls' health and human rights. And this year, she won the Templeton Prize, which honors individuals of exemplary achievement.
According to the World Health Organization, more than 200 million girls and women are likely to have undergone female genital mutilation; and more than 3 million girls are estimated to be at risk of FGM annually. The practice is widely recognized as a human rights violation and a form of gender violence with lasting health implications, including an increase in the risk of life-threatening complications during childbirth.
Sign up for Harvard Public Health
Exploring what works, what doesn't, and why.
Delivered to your inbox weekly.
Ismail was among the first generation of trained nurses in Somaliland, an autonomous region in northern Somalia, on Africa's east coast. She later worked for the World Health Organization, for Somalia's ministry of health, and served as Somaliland's first foreign minister. She was also Somalia's first lady.
At 86, her proudest achievement is the Edna Adan Maternity Hospital, which she founded to address the health crisis that resulted from the destruction of the Somali civil war. Today, the hospital works in partnership with Edna Adan University, which has trained hundreds of health care workers and aims to train thousands more.
Adan spoke with Nigeria-based science journalist Paul Adepoju. This interview has been condensed and edited.
Adepoju: Why are you passionate about the fight against FGM, and what progress have you seen in your lifetime?
Ismail: I'm a midwife, and my job is to deliver babies in a safe way, so that the chances for them and their mothers to survive are not compromised. And I suffered from [FGM], so I fight it because all the girls in my country are subjected to it, and because anybody who has any compassion for human values and the rights of the girls should be fighting it.
I see a big change in the last 45 years: I see that it's now spoken about more openly. It's no longer such a strong taboo. In my culture, and I'm sure in many African countries, girls are brought up to be "respectful." As girls, we didn't talk about a part of the body that is considered to be indecent to speak about. So there was no place for you to say anything about FGM, even though everybody has had it. And this was how we grew up. But nowadays, discussions are being held about FGM on the radio, in schools, even in places of worship.
Adepoju: How did you decide to become a nurse?
Ismail: My father was the person who motivated me the most. He was a doctor and a health pioneer, the most senior health professional in my country. He is considered the father of health care in Somaliland. I just wanted to be able to learn something so that I could give him a hand because he was overworked. When I was 13, I decided that if I trained as a nurse, I could help. This was at a time in Somaliland that we had no trained nurses; people were taught on the job. I feel that I've been very privileged to have been given opportunities that have opened doors and careers for me, including the opportunity to study abroad.
In 1997, when I came back to Somaliland, we had 18 qualified nurses in a country that is as big as England and Wales. Today, Somaliland has over 1,000 midwives and eight training schools where nurses and midwives are trained, and maternal mortality is going down, steadily if slowly. We now have over 15 hospitals; we didn't have any before. We have over 200 maternal-child health services centers. We have about 200 health outposts. We have private clinics; we have foreigners coming to find jobs in Somaliland.
Adepoju: What would you like to be remembered for?
Ismail: I wish to be remembered as an experimental animal—in the experiment of teaching a girl to read and write, to become a nurse and a midwife, to hold community and national responsibility. And the experiment was a success. I'd like it to be replicated. It has opened doors and opportunities and given a role model to little girls.
Contributors
PA
Paul Adepoju
Paul Adepoju is a science writer in Nigeria.
From the Issue