Feature
Resolving health disparities in NYC starts with data
New York City's Department of Health and Mental Hygiene working to improve community outcomes has meant starting with what it can measure.
Michelle Morse knew she didn't want to make just another declaration linking racism and health disparities. Morse, who became the New York City Department of Health and Mental Hygiene's first chief medical officer in February 2021, had seen governments, health agencies, and elected officials around the country make pronouncement after pronouncement, spurred by the stark disparities in the coronavirus pandemic and police brutality. She studied a number of these declarations and had ideas about how to do more than just name the problems. "I really was excited to get to work taking the declaration to the next level," she says.
The resolution Morse authored in October 2021 acknowledged the department's complicity through systematic disinvestment in and exclusion of communities and people who most need its services. While the department was far from the first to formally link racism and health care, it was unusual in laying out steps to address the problem.
Sign up for Harvard Public Health
What works. What doesn't. And why.
Delivered to your inbox weekly.
The NYC resolution is unique, says Tia Taylor Williams, director of the American Public Health Association's Center for Public Health Policy. The center has been tracking declarations against racism since 2020. "The more specific the declaration, the more movement in actually addressing that issue," says Williams. "New York's is very specific to the challenges they face. That level of detail increases the likelihood that [what it says is] actually going to happen." She says it serves as an example for other public health agencies looking to dismantle racism and reduce health inequities.
More from Harvard Public Health

Sexual abuse survivor Eirliani Abdul Rahman says overturning Roe v. Wade does immediate harm to victims of both sexual and domestic violence
That Morse framed the policy as a resolution and not a declaration is significant. A resolution can indicate an organization's priorities, and can drive changes in laws, policies, and resource allocation. Morse's colleague Torian Easterling, the NYC Department of Health's first deputy commissioner and chief equity officer, says the process will take time, but "we are not just giving lip service or a few dollars here and there. We're going to hold ourselves accountable to abide by [the resolution] going forward." (Easterling left the department in September.)
Among the measurable actions outlined in the three-page resolution are reviewing the NYC Health Code through an anti-racism lens and issuing a semiannual report on progress associated with this resolution. Concrete steps taken to address the vast racial and ethnic inequities of the COVID-19 pandemic included establishing a Data for Equity working group. This group gathered information on treatment and used it to help ensure a racially just recovery process. So when the data showed that during the Omicron surge New York's Black residents were hospitalized at more than twice the rate of white residents, the agency allocated more resources in Black communities.
Morse believes her background—a mix of public health, social medicine, anti-racism education, and activism—prepared her to not just call out racism in public health but also make inroads to change it. "A big part of how I see change being possible is being able to build connections between lots of different institutions and understanding what the barriers are in those different spaces," she says. Her job includes connecting public health to health care institutions and increasing the general understanding of health inequities and their impact.
She found many of the city's hospital leaders were committed to the idea of health equity but didn't know where to start. A good place seemed to be ending race adjustment in medical algorithms. Originally intended to improve individualized care, these tools are increasingly recognized as a contributor to racial health disparities and patient harm. For instance, Black patients with kidney problems may be referred to specialists or for transplants later than white patients, because of an algorithm that says Black patients are healthier than white patients with the same creatinine measurements. And, for women who had previously given birth via cesarean section, an algorithm labeled Black and Hispanic women as having a lower chance than white women of successfully giving birth naturally.
Race adjustment also "makes it seem like there's a biological reason for why Black people have a higher risk, but race isn't the difference," says Morse. "It's the things that track with race like lack of access to health care, determinants of health. All those things are modifiable and intervenable. We can treat hypertension and that's progress."
A month after making its resolution, the Department of Health formed the Coalition to End Racism in Clinical Algorithms with 12 other New York City institutions, including six of the largest health systems in the city. They all committed to ending use of race adjustment in at least one algorithm. A year in, 11 have made progress in meeting this goal. They also agreed to monitor and evaluate the racial inequities in health outcomes and develop a patient engagement plan to make sure patients whose care was harmed by race adjustment receive the care they need.
Easterling and Morse know their work is closely watched, since New York's Department of Health is one of the largest public health agencies in the world. They also know they still have a lot of work to do. "We still haven't reached that state of becoming an anti-racist organization," Easterling says, "but that is our North Star. We are going to move forward and continue to be a model for other agencies and organizations that are trying to figure out how to do this."
Contributors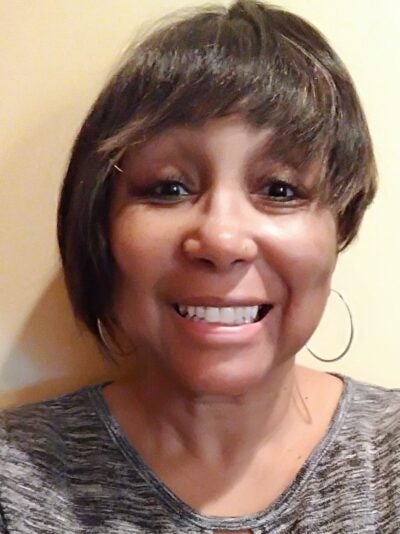 Melba Newsome
Melba Newsome is an award-winning health, science, and environmental writer based in Charlotte, North Carolina.
From the Issue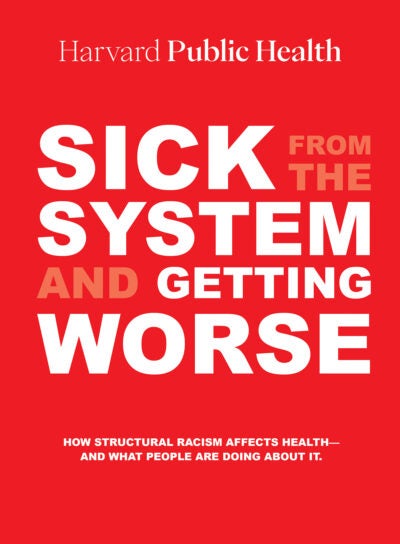 Fall 2022
Structural Racism