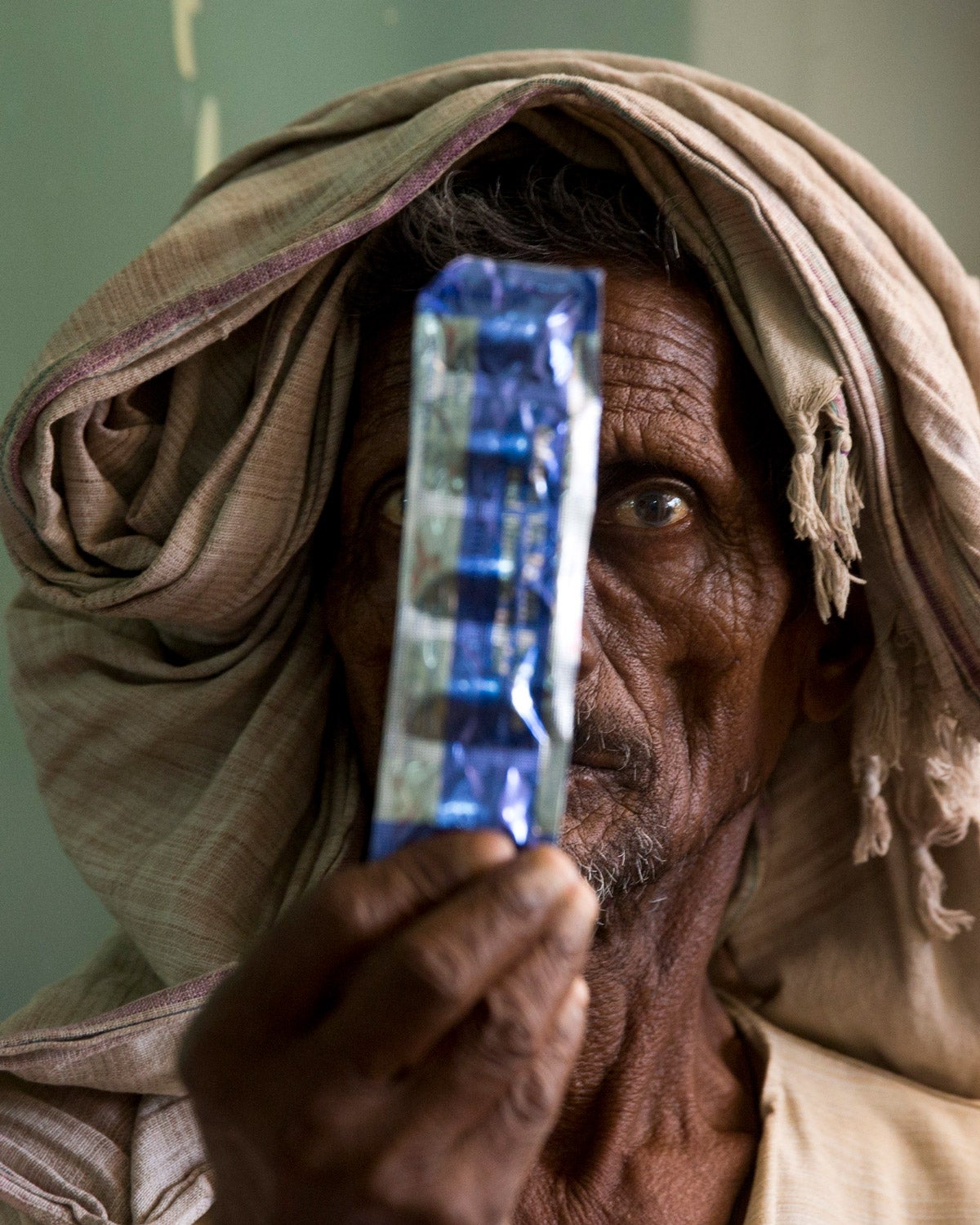 News
COVID-19 and conflicts hinder global drive to end TB
Experts say TB diagnoses in 2021 were below pre-pandemic levels due to unreported cases, creating future issues.
The global effort to end tuberculosis looks grimmer than in years past. In its 2022 annual report, the World Health Organization found the COVID-19 pandemic continued to disrupt TB services, including treatment and testing, for a second year in a row. Food insecurity, climate shocks, and conflict only made things worse.
By 2021, the W.H.O.'s End TB strategy had reduced TB deaths by just 5.9%, instead of the targeted 35%, jeopardizing the global goal of ending tuberculosis by 2035.
"TB is most prevalent in low to middle-income countries, and in particular Asia has been the hardest hit by the pandemic. With every COVID wave, health services have been disrupted, and TB care has suffered," said Madhukar Pai, director of the McGill International TB Centre.
Sign up for Harvard Public Health
What works. What doesn't. And why.
Delivered to your inbox weekly.
India bears the world's highest TB burden: 27% of the estimated 10.6 million cases around the world, and 25% of global TB deaths in 2021. India has promised to eliminate TB by 2025, well ahead of the global goal, but with a 41 percent decline in TB case reporting in 2020, experts say that target is unrealistic. "The first step is to make diagnosis and treatment available. If a patient is not diagnosed, how can we have a comprehensive picture of the scale of TB in the country?" said Chapal Mehra, a long-time public health expert in New Delhi.
It's a similar story around the world: When the pandemic forced health systems to redirect their resources, TB case reporting globally fell from 7.1 million in 2019 to 5.8 million in 2020. In 2021, the number recovered to 6.4 million, but remained below pre-pandemic levels. The impacts are most visible in countries with a large TB burden like India, China, and Indonesia.
The mortality rate for untreated TB is 45%, and untreated patients can infect up to 15 people a year.
India's approach to ending TB is central to the global strategy, given the country's high disease burden. A more robust healthcare system would have helped India weather the storm, Pai said. "Without a strong public health and primary care system, it is never easy to handle outbreaks and pandemics. India is just not spending enough on health," he said. "Unless this improves, India's ability to deal with TB or any other problem is threatened."
COVID isn't the only culprit:  Ongoing armed conflicts and climate shocks are contributing to one of the largest global food crises in modern history, exacerbating economic instability from the pandemic, according to the U.N. Office for Coordination of Humanitarian Affairs. Infectious diseases like TB, cholera, and malaria thrive in unstable environments where food and water are scarce.
"Poverty and TB go hand in hand," Pai said.
Despite the challenges, W.H.O. Director-General Tedros Adhanom Ghebreyesus struck a hopeful note as the W.H.O. released its 2022 report. "If the pandemic has taught us anything. It's that with solidarity, determination, innovation, and the equitable use of tools, we can overcome severe health threats.," he said. "Let's apply those lessons to tuberculosis."
Contributors
CPM
Christine Mehta
Christine Mehta is the senior editor for ideas and opinions at Harvard Public Health.
RM
Ritwika Mitra
Ritwika Mitra is an independent journalist based in New Delhi.