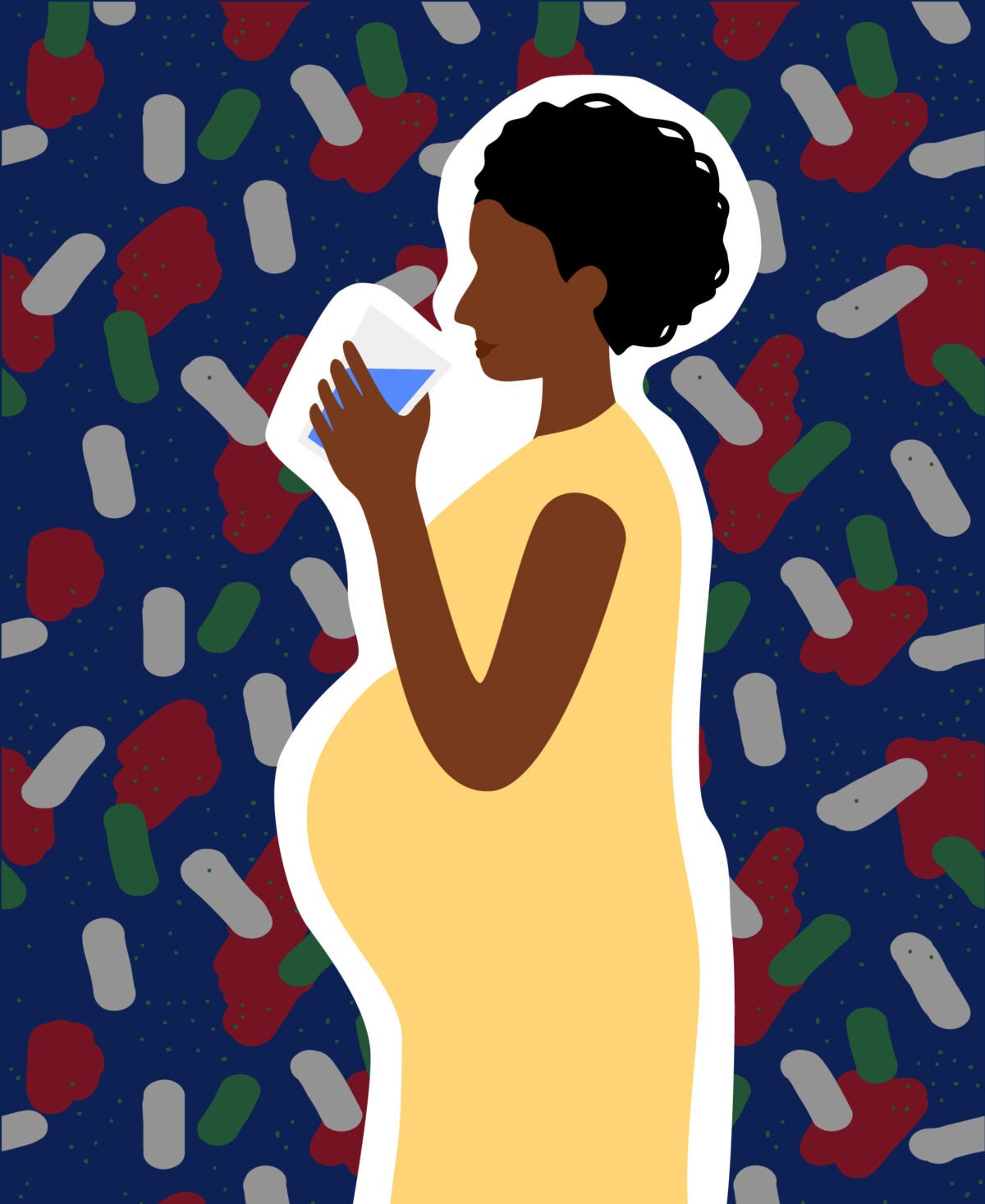 Opinion
Access to clean water is a matter of life and death for Black mothers
Black women are disproportionately exposed to chemicals that can endanger pregnant people and their babies.
The heartbreaking death of three-time Olympian Tori Bowie from childbirth complications this summer shocked the world, but her story is all too common in the U.S., where Black women are three times more likely to die from pregnancy-related complications than white women.
Black mothers deserve better.
Roughly 80 percent of pregnancy-related deaths in the U.S. are preventable. Of course, it's crucial for health care providers to recognize urgent warning signs, provide timely treatment, and deliver respectful, quality care, but it's equally important to address the underlying social and environmental determinants of health that disproportionately burden Black women.
In fact, there's a little-known culprit contributing to racial disparities in maternal mortality: Contaminated drinking water, especially from lead pipes and a class of "forever chemicals" known as PFAS.
Sign up for Harvard Public Health
Exploring what works, what doesn't, and why.
Delivered to your inbox weekly.
I am a Black woman who grew up on Chicago's South Side. I experienced first-hand how redlining and intentional disinvestment exposed my community to environmental hazards. When I became the Metropolitan Water Reclamation District Commissioner of Greater Chicago, I already knew Black communities in the city and surrounding suburbs were more severely impacted by flooding that exposed residents to polluted waters carrying disease-causing pathogens. Now as a clean water advocate with the NRDC, I see how Black communities are affected by contaminated drinking water piped right into their homes.
Black mothers already face enough health and pregnancy hurdles. The last thing we should worry about is if our drinking water is raising maternal mortality risk, too.
The federal government has acknowledged that unsafe drinking water has dire consequences for pregnant mothers, particularly for Black women. A 2020 study found that prenatal lead exposure increases the risk of low birth weight, and even low-level exposure in utero can cause permanent damage to a developing fetus's nervous system, and later behavioral and learning disabilities. For women, lead exposure before and during pregnancy can cause fertility problems, premature birth, and miscarriage. And lead isn't the only problem. Black communities are also often disproportionately exposed to PFAS in their drinking water; the chemicals have been linked to decreased fertility, as well as life-threatening conditions like pregnancy-induced hypertension and pre-eclampsia.
Access to clean water is a critical human right, yet more than 77 million people in the U.S. get their water from systems that violate standards established by the Safe Drinking Water Act. The Environmental Protection Agency estimates there are still 9.2 million lead pipelines across the country, and in Illinois, Black families are twice as likely to live in communities serviced by lead pipes. Chicago has approximately 400,000 lead pipes carrying drinking water into homes, the most of any U.S. city, and Chicago's leadership has made little progress replacing them.
While the issues sometimes seem intractable, there are potentially historic efforts to ensure safer water supply underway.

President Biden made lead service line replacement a top priority for his administration and set a goal of fully removing all lead pipes within 10 years. His administration has promised to update the Lead and Copper Rule that will require replacement of all those old toxic lead pipes, although it hasn't yet finalized the requirement. The EPA also proposed to limit the amounts of six toxic PFAS forever chemicals found in drinking water, marking the first time in 26 years that the EPA has regulated a new drinking water contaminant on its own initiative. Lastly, President Biden's Justice40 initiative—a federal commitment to ensure disadvantaged communities burdened by pollution receive at least 40 percent of federal investment benefits—is another promising step towards remedying environmental health hazards in Black neighborhoods across the country.
The proposed water reform is a perfect example of the EPA doing its job. The Clean Air Act, the Clean Water Act, and other existing bedrock environmental laws were wildly successful at cleaning up pollution across the country when they passed decades ago. If established, we can expect these new rules to have a similarly transformative impact in cleaning up lead and PFAS, especially in communities heavily impacted by contamination and pollution.
America's Black maternal mortality crisis can't be solved by the health care system alone. Local, state, and federal government officials must exercise the political will to uphold Black communities' rights to live in safe and healthy environments, free from exposure to the toxins that threaten the health and lives of Black mothers and infants.
Contributors
CDP
Chakena D. Perry
Chakena D. Perry is a senior water policy advocate at the Natural Resources Defense Council, where she works to ensure access to water that is safe, sufficient, and affordable, from source to tap. Follow her at @Chakena_Perry on Twitter.