Data View
Lead poisoning is a crisis for Syracuse's Black families
Syracuse's lead problem isn't new. A legacy of redlining, poverty, and white flight has left Black families scrambling for safe housing. Most make do with houses that are not.
Lead still bedevils former industrial boomtowns. Lead pipes for plumbing were a major source of Flint, Michigan's notorious water issues in 2016, and though lead paint was banned more than 40 years ago, in cities like Syracuse, New York with older housing stock, many dwellings are still coated with it.
Lead is dangerous for humans—in children it can cause developmental delays, learning difficulties, loss of hearing, behavioral issues, and even seizures, comas, and death. For adults, long-term exposure can cause heart disease and cancer.
Nationwide, 3.6 million families are at risk for lead poisoning. Major risk factors include old housing and poverty, but lead poisoning has an outsize impact on Black children.
Sign up for Harvard Public Health
What works. What doesn't. And why.
Delivered to your inbox weekly.
Syracuse is home to neighborhoods with the most concentrated poverty in the country. They are also where most of the city's Black residents live. Black neighborhoods lying in the shadow of the I-81 overpass—a highway dividing the city—have poverty rates exceeding 40%. The city's high-poverty areas also have some of the highest levels of childhood lead exposure.
Interactive Map
Syracuse, New York
Hover over city census tracts to see information about blood lead levels, poverty, and race
Census Tract 54
From 2013-2020, an average of 26.5% of children tested had high blood lead levels in Census tract 54—part of Syracuse's Southside—a majority- Black neighborhood. In 2020, 32.5% of children had high blood lead levels in this tract. The tract is 84% Black, and 40% live in poverty.
Elevated blood lead levels, 2020
---
How redlining and racism made lead a problem for Syracuse's Black community
A history of redlining and other discriminatory measures concentrated nearly 65% of the city's Black residents into high-poverty neighborhoods where housing is old, renter occupancy is high, and landlords face few consequences for violating housing codes—including for lead paint. In the 1950s, the city lobbied for the construction of I-81—an interstate that cut through existing Black neighborhoods and resulted in white flight to the suburbs. Today, Syracuse is much more diverse, and poorer, than surrounding Onondaga County.
White flight
People living in poverty
---
Taking action
After his properties caused lead poisoning in 18 children, a Syracuse landlord in June 2022 was banned from owning rental properties in the state.
The city put into effect a lead ordinance to bolster housing code enforcement.
It budgeted $4.5 million of federal stimulus money to pay for lead removal in 144 houses, and bolster lead inspection and code enforcement.
Contributors
CPM
Christine Mehta
Christine Mehta is the senior editor for ideas and opinions at Harvard Public Health.
From the Issue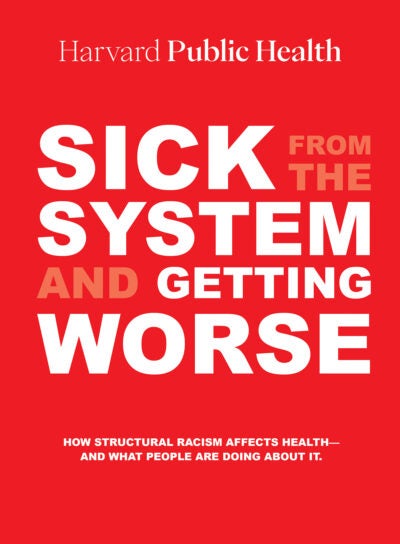 Fall 2022
Structural Racism