Book
Inside the Sisyphean crisis of homelessness
Author Tracy Kidder paints an empathic portrait of people experiencing homelessness and one man who chose to care for them—Dr. Jim O'Connell.
Rough Sleepers: DR. JIM O'CONNELL'S URGENT MISSION TO BRING HEALING TO HOMELESS PEOPLE, by Tracy Kidder
We can't get enough of personal disaster—we crowd around fires, rubberneck at accidents, goggle at gossip. Except when we encounter someone who is homeless, a kind of personal disaster that causes us to avert our eyes and speed up. Tracy Kidder's Rough Sleepers plunges us into the world of homeless people through the lens of someone who takes the opposite approach.
Kidder is among the U.S.'s most-decorated writers of nonfiction because he captures the extraordinary of the everyday. The people he writes about do familiar work—construction, teaching, software development, public safety. In Rough Sleepers, we follow a medical doctor named Jim O'Connell as he makes house calls on patients who live on the streets. O'Connell graduated from Harvard Medical School, got a residency at Massachusetts General Hospital, and had been offered a prestigious fellowship. Instead, MGH staff convince him to defer for a year and work at a program that treats the homeless.
O'Connell never goes back for that fellowship. He becomes immersed in the immense challenge of treating people ravaged by surviving unhoused. O'Connell is applying the principle that health care is a human right to perhaps the most marginalized people in U.S. society.
Bringing health care to the homeless is an intense, difficult undertaking. O'Connell is, to his discomfort, repeatedly referred to as a saint. Readers could be forgiven for thinking him too modest—though Kidder isn't writing a formal biography and we have a narrow window into O'Connell's life outside work. O'Connell does seem unusually married to his job. And we see hints that the program he builds and runs, Boston Health Care for the Homeless, operates one step removed from utter chaos. Still, O'Connell is quite clearly unusual—he approaches people with what one colleague calls "pre-admiration," the idea that everyone he meets is someone he will come to like. This frame is the opposite of prejudice, and it makes all the difference in the work he does.
Through O'Connell's work, we see the challenges faced by both the homeless and those who try to assist—the very first paragraph ends with expletives screamed at a would-be helper. But Kidder makes sure we see the homeless as people. Some of O'Connell's patients have been on the streets for decades, and we get intimate pictures of them. In particular, "Tony Columbo" (a pseudonym) is charismatic, fiercely loyal, creative, introspective, and searching for his place in the universe. He's also unreliable, addicted to more than one substance, sometimes violent, and the keeper of dark secrets.
We meet other rough sleepers as well, people from every walk of life who have wound up on the streets. Each has become homeless for a different reason. Each stays homeless because the streets guarantee that bad things will happen to you repeatedly. Clothing, food, and essential medications are stolen or lost, sleeping makes you vulnerable to violence, calendars become myths, and you are always exposed to the elements. The homeless are also up against the rest of us, and we by and large want nothing to do with them. Little wonder one chapter is titled, simply, Sisyphus.
We learn that housing, paradoxically, is not the answer to homelessness. At least, not by itself. People in the U.S. become homeless for myriad reasons—untreated mental illness, substance use disorders, job loss, and rent spikes are all major contributors, most of the time in combination.
These problems are driven by societal choices, policies, and practices that are often poorly thought out, badly executed, or callous, and sometimes all of the above. Mental health care services are shut down but not replaced. Affordable if unsightly housing gets torn down but not rebuilt or replaced with luxury housing. Low-skill jobs are outsourced and the workers who held them are not given training for new jobs. A prison sentence, though served, becomes a scarlet letter. All of these reflect the policy and practice set by the rest of us.
Homelessness is both an intensely private and openly public problem. Through the stories of O'Connell, the people he works with, and the people he treats, we gain a better understanding of why it has become such a persistent public health crisis, and a daunting one. Thankfully, Kidder makes the rest of us see what O'Connell sees: that the homeless are human beings.
Contributors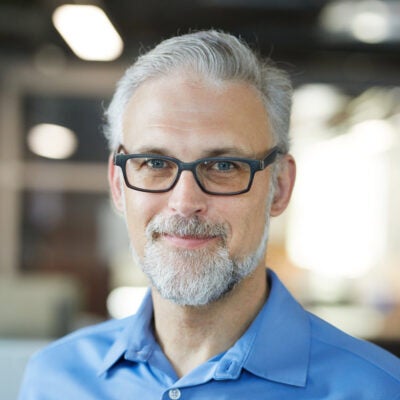 Michael Fitzgerald
Michael Fitzgerald is editor-in-chief of Harvard Public Health.