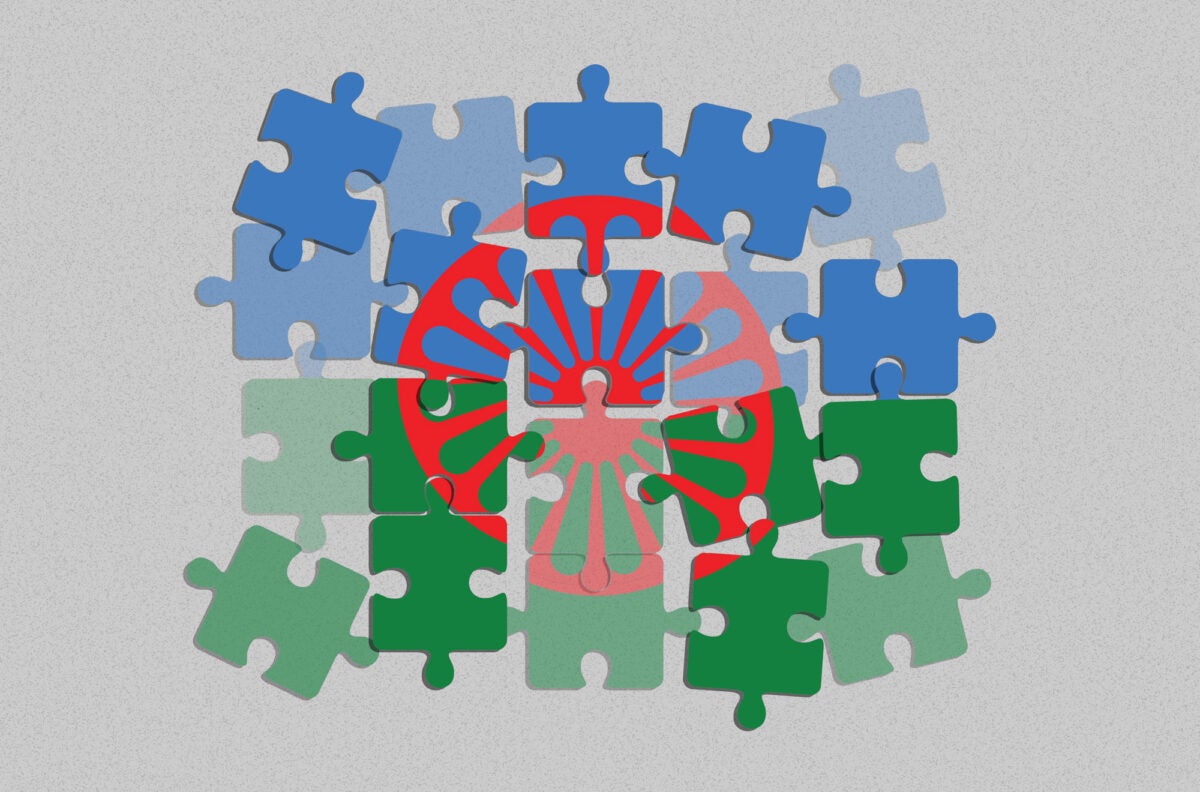 People
The invisible minority: how anti-Roma racism fuels health disparities
More research is needed to determine racism's negative health impacts on the Romani people, says Roma scholar Margareta Matache.
Over the past century, scientists have collected genetic material from thousands of the Romani people, the largest minority group in Europe. But in 2021, German researchers uncovered a slew of unethical practices and outright racism in how the research was carried out. In several of the 450 publications using Roma genetic data, researchers used pejorative terms like "Gypsies" and "inbred" to describe the Roma as a "genetic high-risk group."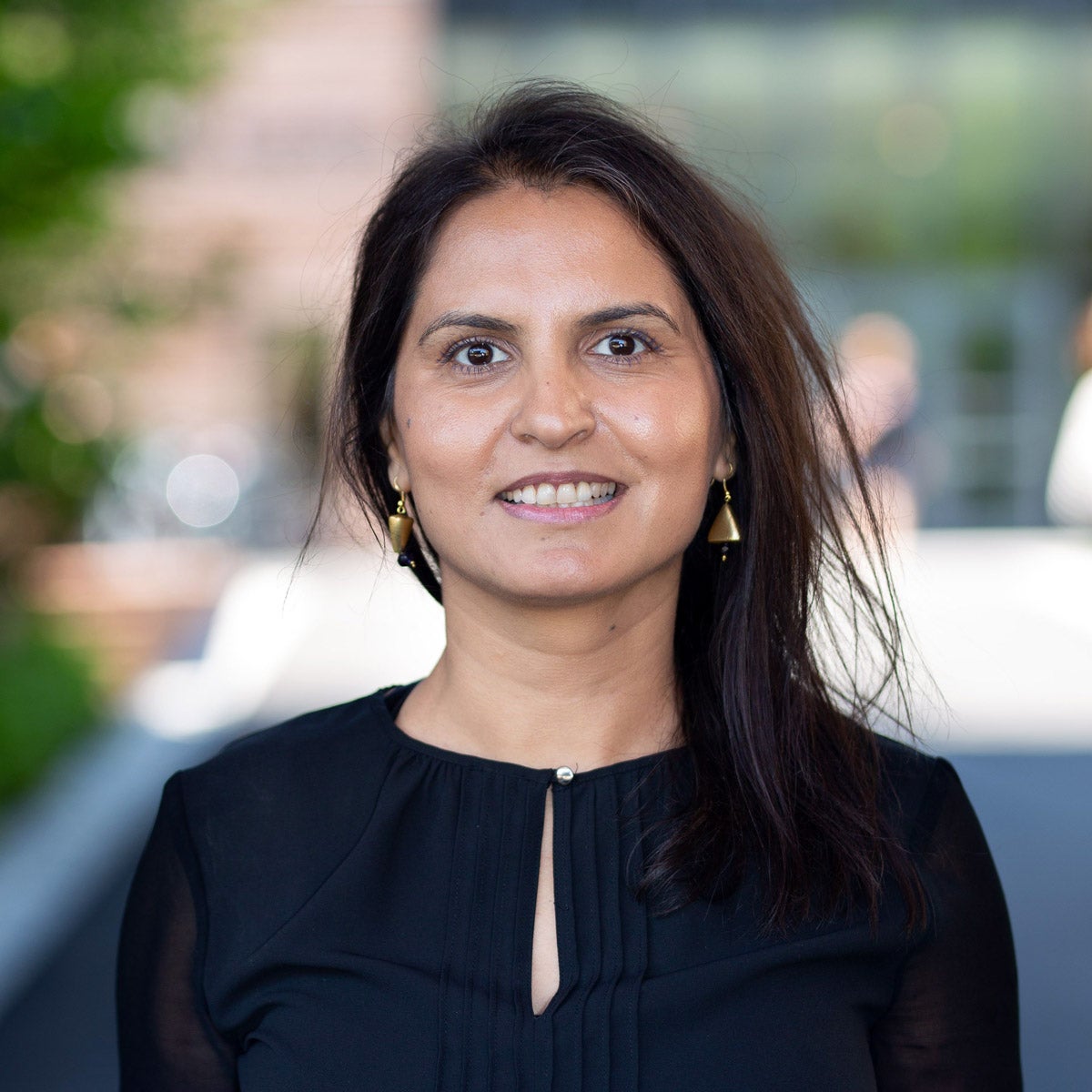 Margareta Matache, the director of the Roma Program at the Harvard FXB Center for Health and Human Rights, explains that these bioethical breaches are part of a long, twisted timeline of anti-Roma racism and severe health inequities.
There are currently 10 to 12 million Romanis living mostly in central and southeastern Europe, many residing in overcrowded, segregated communities with limited access to health care, electricity, and water. Today, the Romani population's average life expectancy is ten years shorter than that of other groups in the European Union.
Since fleeing the Indian subcontinent in the early 11th century, the Romani people have been subjected to discrimination. The Roma were forced into slavery in parts of medieval Europe, a practice that persisted into the 19th century. During the Holocaust, hundreds of thousands were killed. This organized persecution continued through the late 20th century as the Czech Republic and Slovakia forcibly sterilized around 90,000 Romani women between the 1970s and 1990s.
Matache spoke with Harvard Public Health reporter Lucy Tu about the causes of health disparities among the Romani people and how to chart a course for rectifying them. This interview was edited and condensed for clarity.
Sign up for Harvard Public Health
What works. What doesn't. And why.
Delivered to your inbox weekly.
Taking a bird's eye view, what is the current state of health among the Romani people in Europe?
Matache: Across Europe, the Romani people experience worse health outcomes than the majority populations, which is most evident in their low life expectancy and high premature mortality rates. If we look at Romania, where about 10 percent of the entire population is Roma, Roma infant mortality rates are four times higher than the national average. The patterns in health disparities are very similar to that of some racial minorities in the U.S.
You've spent more than two decades advocating for and studying Roma rights. Based on those experiences, what are the most pressing issues that threaten the health and well-being of the Romani people?
Matache: The most important and pressing question for me is how we save Roma lives and stop early and preventable deaths. In my work with Roma communities and families, I have encountered overt discrimination that affects health. For instance, I remember documenting the segregation of Roma women and their children in hospital wards in Bucharest, Romania. In the 2000s, I was called into Romania because several houses within a Roma community were set on fire by their non-Roma neighbors. The Roma families had no choice but to hide in the woods. When we found them, we saw children who had burnt faces from being constantly exposed to the sun, drinking water from a hole in the ground. The Roma adults and children were traumatized. When we brought this case to court, it was clear that the local and national authorities did not want to intervene to protect the health and lives of those families.
Racism impacts the Romani people in both overt and covert ways, from a lack of access to health care, education, water quality, and a healthy environment to everyday discrimination.
Are we seeing any improvement or greater recognition of these health disparities?
Matache: Yes and no. Crises and instability like the 2008 global financial crisis, the COVID-19 pandemic, and the war in Ukraine have all increased incidents of anti-Roma violence and rejection in different ways. For instance, during the pandemic, local and national institutions in Europe increasingly stamped Romani people as potential contaminants or carriers of the virus. This isn't a new practice. Romani people have been historically scapegoated during epidemics as threats to public health.
More recently, there has been an increasing amount of scholarship dedicated to understanding the health of the Romani people. But even the most recent studies display a strong anti-Roma bias. Recent research on the impact of the COVID-19 pandemic in Romania shows that the Roma community has been disproportionately affected by illness and death. Nevertheless, these studies dismiss these disparities as a result of lifestyle choices, demographics, and genetic traits. They fail to account for the role of social and structural determinants of health.
Why do you think there's a tendency to emphasize genetic or lifestyle traits in academic studies?
Matache: Some institutions find it easier to advance biological differences or so-called lifestyle factors as the major causes of disease and inequities between Romani and non-Romani people, rather than attribute those inequities to an unfair system.
As someone who works to increase the visibility of Roma rights, what other aspects of Romani history or ongoing anti-Roma discrimination do you believe are most overlooked in academic and political discussions?
Matache: We do not have evidence-based research and data related to the impact of anti-Roma racism. I also feel that we are isolated from the broader community of research that points to racism as a health stressor. We do know from a recent UK study that 47% of Romani people have experienced a racist assault. Other surveys show that more than half of Romani people in countries like Greece and Portugal have experienced discrimination or social exclusion.
But we don't have comprehensive data to truly understand the dimensions of everyday racism against Roma communities. Is there an association or causal relationship between lifetime discrimination and illness among Romani people? We do not know yet. But there should be a sense of urgency to find out.
Now that you have been appointed to the O'Neill-Lancet Commission on Racism, Structural Discrimination and Global Health, is emphasizing that focus on evidence-based research one of your main goals?
Matache: Yes. In the grand scheme of things, the racialization of Romani people and anti-Roma racism have rarely been included in a substantive and accurate manner in global scholarship. This commission opens a door to include the plight of the Romani people in these global conversations.
You're the only scholar with a specific background in studying the Romani people on the commission. Do you feel pressure to represent the perspectives and extensive history of such a diverse community?
Matache: I often think about that issue not only in relation to the O'Neill-Lancet Commission but generally in my academic work. Historically, academia has not been a friend of the Roma. Often, the academic world has contributed to rationalizing and involving the Romani people in horrible medical experiments.
So, I enter this territory of research in a careful way, knowing that I do not represent the voices of all Romani people. In the commission as well, I do not represent the voices of all our communities.
Instead, my focus is ensuring that research is conducted in an unbiased way so we can truly diagnose the problem of racism in health.
Contributors
LT
Lucy Tu
Lucy Tu studies sociology and neuroscience at Harvard University. She is a reporter for Harvard Public Health and a research fellow at Massachusetts General Hospital.
MD
Mary Delaware
Mary Delaware is the senior graphic designer at Harvard Public Health.