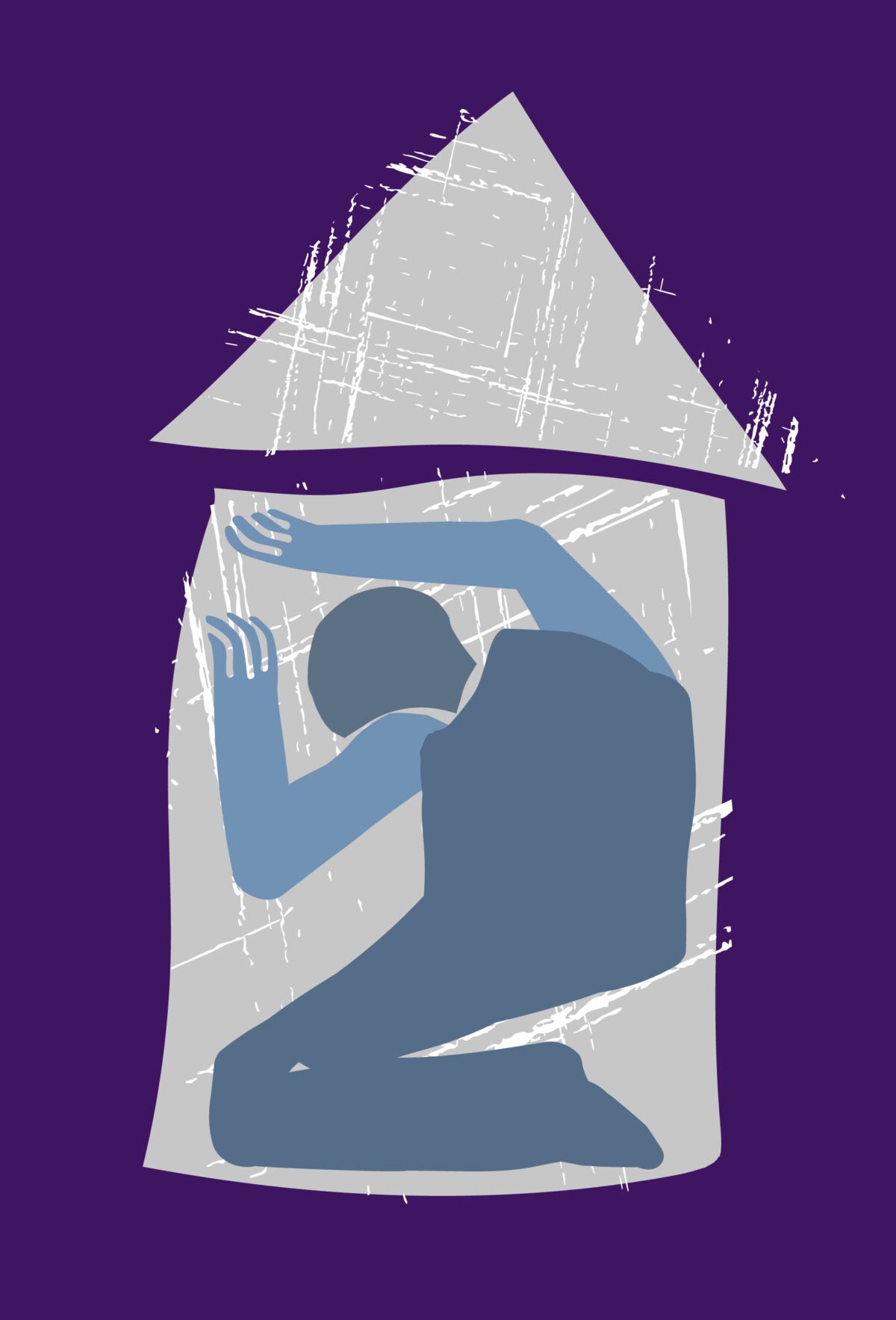 Opinion
Abortion bans trap victims in a cycle of domestic violence
Sexual abuse survivor Eirliani Abdul Rahman says overturning Roe v. Wade does immediate harm to victims of both sexual and domestic violence.
As a survivor of child sexual abuse, the overturning of Roe v. Wade has been difficult for me to witness and even harder to fathom. I was 11 when my abuser attempted to rape me. He did not succeed, but it is all too easy to imagine a world in which he did, and I might have ended up pregnant.
Overturning Roe v. Wade has an immediate negative impact on victims of both sexual and domestic violence. Put simply, forcing abuse victims and survivors who've become pregnant by force to go through pregnancy and childbirth continues the cycle of trauma and abuse they experience.
And now, the state is complicit.
Eight states have already banned nearly all abortions, with Alabama, Arkansas, Missouri, Wisconsin, and South Dakota providing no exceptions for rape and incest. More than a dozen additional states are expected to pass bans or restrictions on the procedure. Soon, it will be difficult or impossible to obtain an abortion in nearly half of U.S. states.
It's important to note that even when a state stops short of a total ban, restrictions on access to abortion — such as requiring repeat visits with a provider or imposing multi-day waiting periods — make it extremely difficult for victims of violence to obtain the health care they need. That, in turn, can cause lifelong and irreversible harm.
Sign up for Harvard Public Health
What works. What doesn't. And why.
Delivered to your inbox weekly.
For domestic abuse victims, studies show that pregnancy can trigger or aggravate intimate partner violence. One in five women experience sexual violence within their intimate relationships. Thirty percent of people who became pregnant as the result of intimate partner violence reported experiencing reproductive coercion – or a partner controlling their reproductive choice, which often means intentionally forcing pregnancy.
Pregnancy can be used as a weapon by abusers to establish control over their victims. Victims are usually subject to the strict control of their abuser, with the risk of severe physical assault or homicide if they decide to leave the relationship. Pregnancy only makes that situation worse.
A striking story published in June by the Texas Tribune showed how a woman was forced to co-parent with her abusive partner. She experienced intense reproductive coercion and two forced pregnancies at the hands of her abusive partner. When he impregnated her a third time, she sought a medication abortion with the help of a friend, then sought a divorce, breaking out of what had been a destructive cycle.
Abortion, then, is a critical option to help victims of domestic abuse escape their perpetrators and end the cycle of violence.
For those who have been sexually assaulted, including in the context of domestic abuse, not having the option to terminate a pregnancy makes recovering from violence even harder. And these are not exceedingly rare circumstances: a recent CDC survey found that three million women in the U.S. had become pregnant through rape in their lifetimes.
It is devastating for survivors of domestic and sexual violence to have no option but to carry the pregnancy to full term, and to deal with the emotional, physical, psychological, and financial consequences of childbirth and in many cases, parenthood.
State lawmakers should stop pretending they are interested in protecting life by banning abortion. They are only putting more lives at risk.
Top illustration: Migo / iStock
---
Interested in adding your voice to the conversation? We welcome pitches for opinion pieces, analysis, and other commentary. Send us your ideas here: https://harvardpublichealth.org/submissions/.
---
Contributors

Eirliani Abdul Rahman
Eirliani Abdul Rahman is pursuing a doctorate in public health at Harvard T. H. Chan School of Public Health. From 2015 to 2020, Abdul Rahman worked for the Nobel Peace Laureate Kailash Satyarthi at his foundation's offices in Delhi and D.C. to combat child sex trafficking.