Ideas
Public health's COVID crossroads
A lot fell through the cracks during the pandemic, but one doctor argues we have a clear way forward.
Now entering the fourth year of a historic pandemic, the U.S. public health system is at a crossroads.
COVID-19 has exposed major weaknesses in our defenses against infectious diseases. Pre-pandemic, the U.S. was thought to be the country best prepared to manage an infectious disease outbreak; most experts never imagined that over one million Americans would die.
It is still possible to build a positive legacy from the fires of COVID-19. To do that, we must rethink the mission of local health departments and provide them with the resources to prevent disease and promote health through direct, individual outreach to vulnerable citizens.
Sign up for Harvard Public Health
What works. What doesn't. And why.
Delivered to your inbox weekly.
Does your local health department help you get treatment for COVID-19 and other diseases when your symptoms are getting scary? Does it help you figure out how to keep the power on, and get groceries when you can't make it to the market?
Public health departments could and should do all of that and more.
Local health departments like the one I advise, Montachusett Public Health Network in central Massachusetts, added new staff and skills while responding to COVID-19 and mpox. We need to continue helping vulnerable patients access the medical, social and financial assistance they desperately need. Doing so will save lives, build trust in our government institutions, and prepare for future outbreaks.
This is the future of public health I want to see.
The U.S. public health system is a lot larger than people realize. The media spotlight is naturally trained at the top, the Centers for Disease Control and Prevention. But the CDC's role is to provide guidance to the state health departments, each controlled by their respective governors. Under the state departments of health are approximately 2,800 local health departments, which are the first line of defense against outbreaks and pandemics. Large counties and cities may have populations in the millions, but 61% of local health departments serve populations of less than 50,000.
When the pandemic first exploded, local health departments were quickly overwhelmed by the sheer number of patients. But since then, health departments have been reorganizing themselves to provide the many services—COVID-19 education, testing, vaccination, and referral for treatment—that are needed by the communities they serve.
During virus surges, hundreds or even thousands of new infections per week flood into our network, which serves about 175,000 people. Our small COVID-19 Response Team spends most of their time calling high-risk people who have just tested positive. This was only a limited part of the health department's job before the pandemic—such as when someone tested positive for tuberculosis. We would do home visits, contact tracing, outbreak investigation, and support for patients taking treatment at home. Now we do that for COVID-19 patients, on a much larger scale.
The most frustrating MPHN calls are with people who know they are at high-risk of COVID-19 complications but can't figure out how to access treatment.
Primary care offices are overloaded, and waiting lists for appointments can stretch into weeks. Pharmacies are stocked with pills that can turn COVID-19 into a mild flu-like illness, but they require a doctor's prescription. One woman cried in frustration as she explained to MPHN that after finally getting in touch with her doctor's office, she was told they didn't provide treatment for COVID-19.
Whose responsibility is it to help those falling through the gaps in the medical system? A health department cannot replace a health care provider, but it can fill the gaps: identifying patients in need, explaining that effective treatment is available, walking them through self-referral websites and telemedicine appointments, and arranging for transportation.
Not all patients need help with medical issues. But social support is equally important to keeping people healthy. Some people don't have enough food in the house and need groceries. Others haven't seen a doctor for years or don't have health insurance at all. We found one man sitting in the dark, utilities shut off after being sick from COVID-19 for weeks and unable to pay the bills. There are local non-profits with the expertise and funding to provide the services to people who need them most. The health department just needs to bridge that gap.
Of course, these people were falling through the cracks before the pandemic. The virus has just exposed the limitations of our medical system and social safety net. Is helping patients access medical, social and financial assistance even part of our public health responsibilities? If we want to prevent outbreaks of infectious diseases, then it needs to be.
This model works beyond COVID-19. During the mpox outbreak, many local health departments used the additional capacity built during the pandemic to more effectively reach out to affected communities. When the mpox vaccine became available, these health departments organized vaccine clinics and educational activities at large LGBTQ+ gatherings. Due to these efforts, the number of mpox cases has dropped dramatically.
In retrospect, the timing of mpox outbreak during the coronavirus pandemic allowed many local health department staff working on it to shift to mpox response. Now that emergency funding is coming to an end and many local health departments are losing experienced staff, we are less prepared to respond to the next infectious disease outbreak.
We are at a crossroads. On one hand, we could decide the pandemic is over and let our local health departments return to the pre-pandemic status quo. Or we could double down on our painful pandemic experience and invest in our local health departments. We could build stronger relationships with citizens and communities who are likely to fall through the cracks of our medical system.
To me, there is no question about which is the right path forward. If we build on our experiences over the last three years, we could change the legacy of COVID-19 from one of failure to one of a healthier nation. It's our choice.
Contributors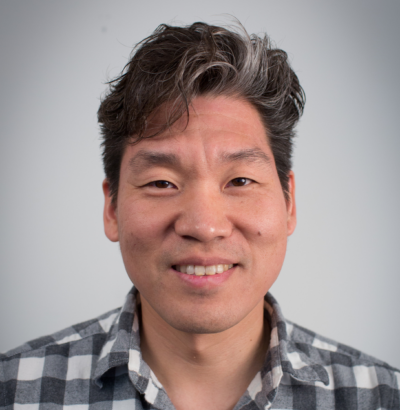 K.J. Seung
Dr. Seung is the Medical Director of Infectious Diseases at the Montachusett Public Health Network, a collaborative of 13 cities and towns in Massachusetts. He is also an assistant professor in the Department of Global Health and Social Medicine at Harvard Medical School, associate physician at Brigham and Women's Hospital, and senior health and policy advisor at Partners In Health.