Ideas
Here's how to get COVID boosters into arms this flu season
Only 5% of adults eligible for the new COVID booster have received it. Local health departments can change that.
Experts are predicting a fall and winter onslaught of COVID-19 infections and deaths if the current booster campaign comes up short. The new bivalent booster debuted to much media fanfare at the beginning of September. Uptake has been slow, however, with only 3.6% of those eligible receiving it in the first month.
Public health leaders have blamed Americans' lack of urgency on mixed public health messaging about boosters, vaccine hesitancy, and pandemic fatigue. But vaccine hesitancy among the elderly, the highest risk group, is uncommon. Almost everyone 65 and older—93%—has received their first two shots.
Booster shots are another story. Less than half of those 65+ are up to date on their boosters. The slow booster uptake is an urgent problem for everyone, but it may be approaching an emergency for elderly Americans. The U.S. has struggled to get COVID-19 booster shots into arms. Half of the public has heard very little about the new booster. Many of our elderly residents tell us that they don't know that a new booster exists, or if they are eligible for it. The newest booster has been approved for everyone 5 years and above.
Sign up for Harvard Public Health
What works. What doesn't. And why.
Delivered to your inbox weekly.
At the public health network where I work in central Massachusetts, over 150 people have died from COVID-19 this year. Almost all have been elderly people who are not up to date on their boosters. The new bivalent booster provides even better protection against Omicron variants. Without it, I know more people, especially older adults, will die this winter.
We need a better strategy to increase booster uptake in general, especially among older adults. That's where local health departments come in. They need to take primary responsibility for ensuring that elderly Americans are up to date.
Boosters are still widely available and free at retail pharmacies, but generally, an appointment and the ability to travel is necessary to get a shot. For older adults, especially the homebound or those living in rural or remote areas, these steps can meaningfully block access to boosters. Our health department made several important changes to drive booster uptake. Our strategy was to take the booster shots to the elderly, instead of making them come to us.
First, we noticed last winter that permanent vaccine clinics at city halls and other places were no longer seeing many people. That led us to start organizing traveling, or "pop-up", clinics instead, often in collaboration with health care providers like community health centers and pharmacies who were eager to vaccinate the elderly. These clinics were held where the elderly live and socialize, like senior apartment buildings, senior community centers, and churches. All these locations are more convenient and accessible for the elderly than fixed vaccination sites.
To drive attendance at pop-up clinics, we needed a more effective communications strategy than posting on social media or our website. For the elderly, nothing is more effective than individual outreach. At my public health department, one of the most important activities of our six-person outreach team is making phone calls to high-risk residents. A list might be provided by the community location that is hosting the pop-up clinic, for example, a senior community center that wants to provide boosters to its members. They also call people in the state vaccine registry who are due for a booster.
When they connect with someone by phone, our team explains the eligibility for the new booster, helps them make an appointment at a convenient location, offers to help with transportation and other issues, and calls them again closer to the date to remind them. Our residents are overwhelmingly grateful to receive this support, and our pop-up vaccine clinics are always well attended. There are always more people to call; if we had the financial resources, we would expand our outreach team.
COVID-19 isn't going away anytime soon. If we want to keep our highest risk Americans safe, local health departments must take the lead in proactively reaching out to the most vulnerable and keep them up to date on their COVID-19 boosters.
At the end of the day, health departments must be flexible and ready to help elderly residents navigate the social and economic barriers to vaccination. Hospitals and clinics aren't set up to solve these problems, especially for those who have fallen through the cracks of our medical system. For one elderly woman who did not have a way to get to the nearby vaccine clinic, our team visited her home and boosted her there. As they left her home, she called out, "Thanks for keeping me healthy…love you!"
We may not be used to such an approach from our health departments, but it's the type of service Americans need.
Contributors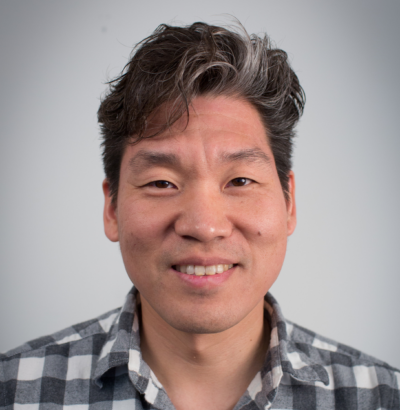 K.J. Seung
Dr. Seung is the Medical Director of Infectious Diseases at the Montachusett Public Health Network, a collaborative of 13 cities and towns in Massachusetts. He is also an assistant professor in the Department of Global Health and Social Medicine at Harvard Medical School, associate physician at Brigham and Women's Hospital, and senior health and policy advisor at Partners In Health.