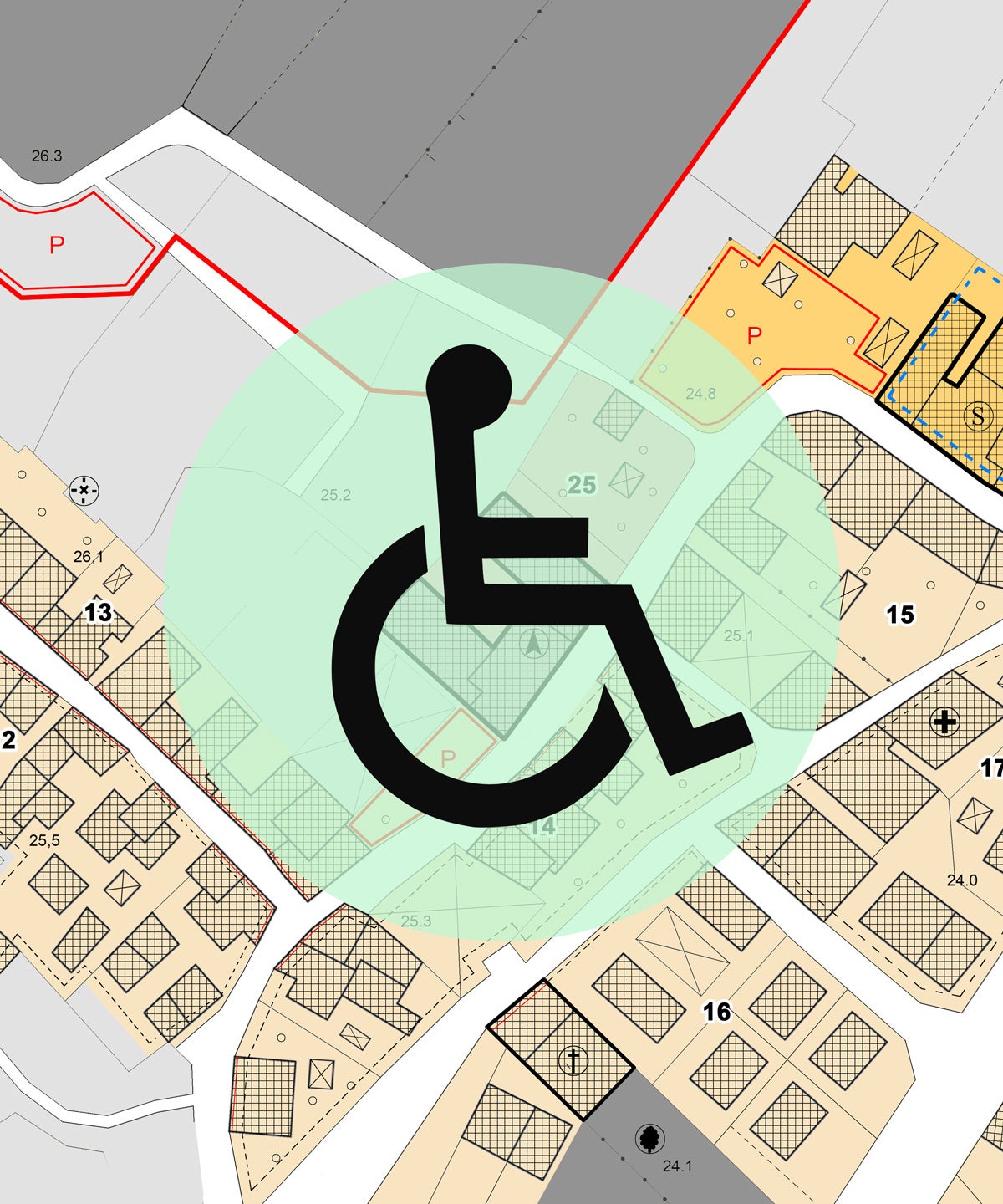 Ideas
Towns are going after syringe services. The A.D.A. may be their best defense.
Local officials are using regressive zoning laws to halt the expansion of syringe services. Experts say those laws discriminate against people who use drugs.
On October 21, 2019, officials in Kennewick, Washington gathered to discuss the town's syringe services program, a small nonprofit operating out of a van. The program offered a range of services for people who inject drugs, including access to sterile injection equipment. But the town's officials were wary —the program, they assumed, would attract crime, litter, and unsavory characters to their neighborhoods. Under Washington state law, syringe programs are legal – so the town couldn't ban the program outright. But they could use zoning laws to make it difficult, if not impossible, for a syringe services program to set up in town.
So, advocates for the town's program came up with a different legal strategy to defend its operations: the Americans with Disabilities Act. Decades ago, cities and states tried to use zoning laws to shutter methadone clinics, an evidence-based method of treatment for opioid use disorder. Some methadone clinics sued, arguing the zoning laws were in violation of the A.D.A., and won. Judges in those cases found that zoning specifically targeting methadone clinics is a form of discrimination under the A.D.A. In Kennewick, advocates argued that the same rules applied to syringe services programs, which deterred the local officials from adopting restrictive zoning laws.
Sign up for Harvard Public Health
What works. What doesn't. And why.
Delivered to your inbox weekly.
As more states make syringe services, supervised consumption spaces, and other harm reduction services legal, local jurisdictions will remain an obstacle. And we will need a stronger legal defense to protect these besieged programs. In a recently published paper, we call for resurrecting the A.D.A. as a legal tool to push back against discriminatory zoning laws.
So, why are zoning restrictions on harm reduction services discriminatory? The zoning laws Kennewick officials tried to pass prohibited the syringe services program from setting up near residential neighborhoods, schools, and parks, based exclusively on the fact that people who sought the services used drugs. According to prior case law and the Department of Health and Human Services, people living with substance use disorders are considered a protected class with a disability under the A.D.A. While not all drug use is a disability, it is important to recognize that substance use disorders can be debilitating. So, blocking people from getting the treatment or harm reduction services they urgently need clearly violates the A.D.A.
Kennewick is not the only place to use discriminatory zoning laws to block harm reduction and treatment services. As the overdose crisis has engulfed the country, the number and scope of harm reduction services has expanded. But so has the backlash against them, with deadly results.
Last year, officials in Scott County, Indiana shut down a syringe program that successfully contained a historic HIV outbreak in 2015. Just months later, local officials voted to shut down the largest syringe services program in New Jersey. From West Virginia to California, harm reduction services continue to face attacks. In many places, local officials have blocked them from opening in the first place.
City and state officials who oppose syringe programs have defended restrictive zoning based on a "direct threat" defense (essentially that discrimination is allowed in the interest of public safety). They rely on unfounded claims that these programs promote drug use, increase crime, and lead to improperly discarded syringes in the surrounding neighborhoods. These attacks are fueled by stigma and misinformation. Studies have demonstrated that people who go to syringe programs are five times more likely to enter treatment. And syringe services programs have made no difference in crime rates, and decreased the existing amount syringe litter in neighborhoods where they operate.
In fact, decades of research support the role of harm reduction in addressing problematic drug use. Studies show syringe programs consistently prevent the spread of HIV and hepatitis C, increase enrollment in treatment, and improve the safety of surrounding neighborhoods.
Despite overwhelming evidence, harm reduction services that help people who inject drugs, just like homeless shelters and other services that benefit society's most marginalized, are not welcome in most people's backyards. The fight against zoning laws represents a larger fight against stigma directed towards people who use drugs.
Harm reduction services —from syringe services programs to supervised consumption spaces —are needed now more than ever. The overdose crisis surged during the COVID-19 pandemic. In 2021, 107,000 people died of drug overdose, an astounding 50% increase over 2019. Overdose deaths have increased the most amongst Black and brown communities, and cases of HIV and hepatitis C are rapidly spreading amongst people who inject drugs. The main reason for the spread is that access to sterile syringes, and other harm reduction services, remains astonishingly rare in the U.S.
In Kennewick's case, advocates were able to use the threat of A.D.A. litigation to push back against the zoning laws designed to shut down the town's syringe services program. But discriminatory efforts have succeeded elsewhere, and many others are underway.
If the U.S. hopes to meaningfully alter the course of the ongoing overdose crisis and limit the spread of life-threatening illnesses, we must continue to find ways to fight against discriminatory laws and stigma that seek to thwart our most effective responses.
The overdose crisis continues to be a major public health challenge. To address that challenge, we must also recognize that the barriers to treatment and harm reduction are rooted in discrimination against people who use drugs. This is one of the major civil rights issues of our time.
Contributors
LB
Leo Beletsky
Leo Beletsky is a professor of Law and Health Sciences at Northeastern University, where he directs the Health in Justice Action Lab. He is also on the faculty of UC San Diego School of Medicine. His research focuses on the public health impact of law and its enforcement, with special focus on substance use, infectious disease, and the role of the criminal legal system as a structural determinant of health.
VB
Valarie Blake
Valarie Blake is a law professor and the associate dean for Faculty Development & Research at the West Virginia University College of Law.
JCM
John C. Messinger
John Messinger, MD, is a graduate of Harvard Medical School and internal medicine resident at the University of California, San Francisco.
MD
Mary Delaware
Mary Delaware is the senior graphic designer at Harvard Public Health.