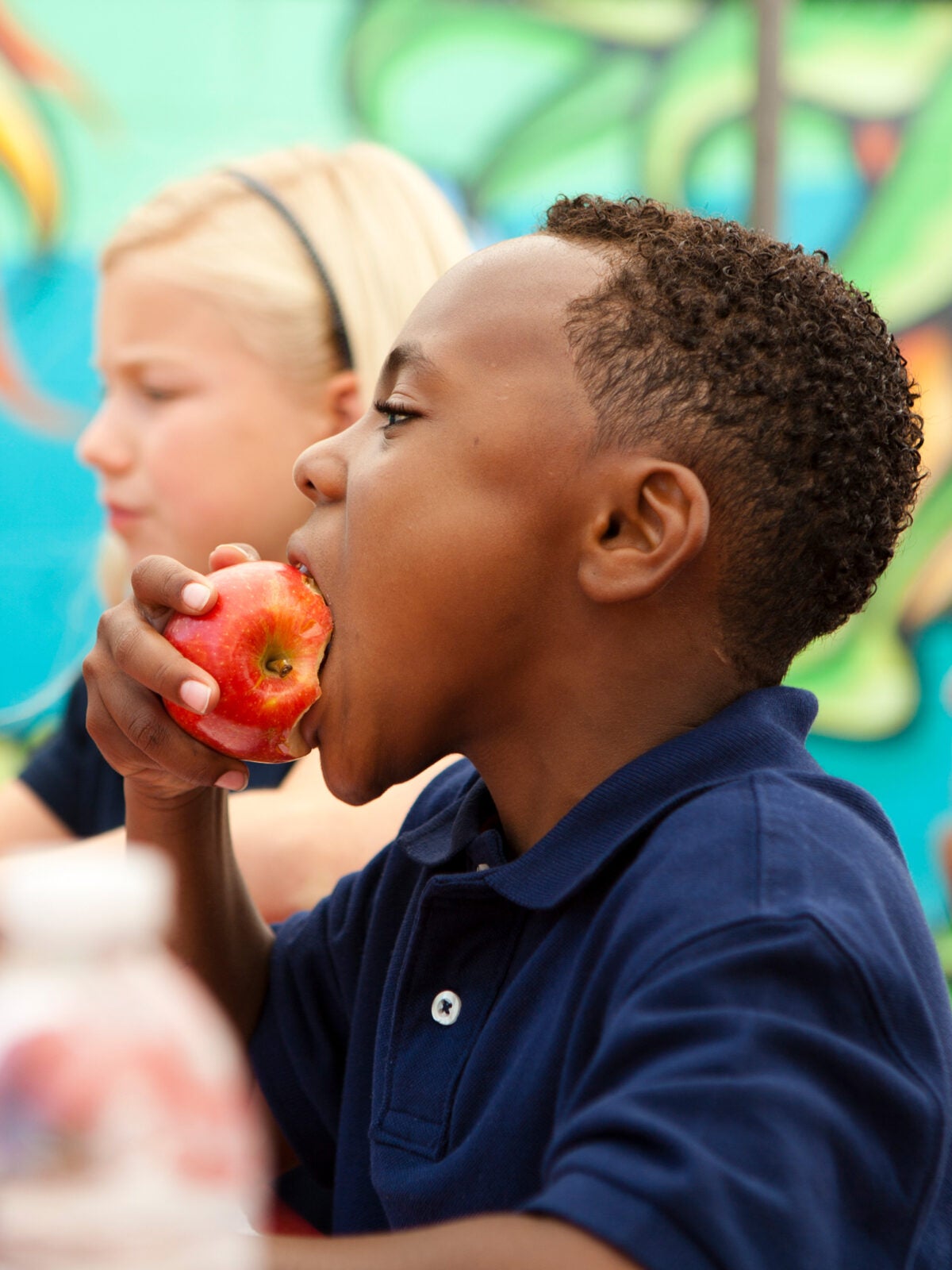 Opinion
The free school lunch paradox
Studies from around the world show U.S.-supported free school meals improve health, education, and economic development. So why are they at risk of cuts back home?
In one of the world's wealthiest countries, state-funded school meals are on the chopping block. The Republican Study Committee recently proposed changes to the national school lunch program that would make it harder to get subsidized meals to kids who need them.
Despite their proven track record as a critical public health tool, subsidized school meals remain a rhetorical punching bag for many Republicans. "Universal school meals isn't [sic] about increasing access for hungry children. It's about taxpayers subsidizing meals for those who do not need it," Senator John Boozman told the Kansas Reflector. Minnesota state senator Steve Drazkowski quipped during a legislative session, "Hunger is a relative term…I guess I'm hungry now."
And yet globally, U.S. support for school lunches has been unequivocating. Since 2013, the U.S. has committed an average of just over $200 million per year to school meals abroad through the international child nutrition program known as McGovern-Dole, and in June the bipartisan Senate Appropriations Committee recommended a $5 million increase in funding for the program. The program was celebrated with a joint resolution co-sponsored by 74 Democrats and 11 Republicans because it "improved the food security, nutrition, literacy, and primary education of school-age children."
Sign up for Harvard Public Health
Exploring what works, what doesn't, and why.
Delivered to your inbox weekly.
Universal school lunches have far-reaching benefits. Peer-reviewed studies from Ethiopia, Egypt, Wales, Vietnam, Korea, and Norway show improvements in students' academic performance, enrollment and attendance, memory, healthy food intake, happiness, hygiene, and SAT scores. The Global Child Nutrition Foundation calls school meal programs "one of the most widespread safety nets in the world." The World Food Programme says that locally-sourced programs can lead to "better-designed food systems that are gender and climate sensitive, and sustainable."
School meals are a hallmark of long-standing U.S. support for global food security. The U.S. provides meals to millions of children each year through McGovern-Dole and is the leading donor to the United Nations World Food Programme, which provided school meals for more than 15 million students in 2021.
Domestically, we know that school meals support economic development as well as health and education. The Rockefeller Foundation estimates that the $18.7 billion budgeted in 2021 for school meals generated nearly $40 billion in health and economic benefits. "In other words," writes Noah Cohen-Cline, the director of the foundation's Food Initiative, "for every dollar our country spends on school food, we receive more than two dollars back—a guaranteed return on investment that could make any investor envious."
Democrats and Republicans agree on the importance of food security and school meals in other countries. But domestic political debates about school lunches have little to do with children's health or well-being. Instead, school meals are often proxies for today's culture wars. Republicans have quietly fought to expand access for favored constituencies, like military families, and vocally defended the programs as a means to criticize federal support for others, like transgender students. In May 2022, the USDA announced that any school districts receiving federal funds for nutrition programs must investigate allegations of discrimination on the basis of gender identity and sexual orientation; in response, 15 governors accused the administration of holding up school lunch funding in "pursuit of a radical agenda."
U.S. politicians are fully aware of the importance of school meals, but they won't defend them unless the right "threat" comes along.
School meals are key to any nation's health and development, and universal programs are cost-saving; socially, economically, and linguistically inclusive; and easy to fit to local needs. The U.S. would settle for no less in its foreign aid portfolio; why should it at home?
Contributors
RS
RC Sadoff
RC Sadoff graduated from Harvard College in 2021 and from Columbia University Mailman School of Public Health in 2023. Their career interests include global health security, international relations, and sustainable development.