Front Page

Climate change deepens existing inequities. Fixing that should be a top priority.

Speak with humility, act pragmatically, and other ideas from Sandro Galea's new book.
For the first time in decades, tuberculosis is on the rise. Governments must mobilize the funds they've already committed for diagnosis, prevention, and treatment.

"We don't have to have perfect certainty in order to have useful information."

New regulations can help remove bias.

A close-up look at the Biden administration's partner in expanding contraceptive access
Sign up for Harvard Public Health
Exploring what works, what doesn't, and why.
Delivered to your inbox weekly.

Sleep deprivation in teens is linked to mental health struggles, poor grades, traffic accidents, and more.

The GameSense program "meets people where they're at, and where they're gambling."

Access to affordable health care can mean the difference between managing diabetes well or suffering its most debilitating outcomes.

The parasitic disease kala-azar, or black fever, may lead to a secondary illness, which can spark new infections.
In a new study, patients with TB who gained weight in the first two months of treatment cut their mortality risk by 60 percent.

Edna Adan Ismail has broken molds and built institutions. She hopes her example will be one that inspires women across Africa.
On reinventing Medicaid, using social media for good, and South Africa's path to universal health care

"If you're Black, working hard and playing by the rules can be part of what kills you."

Tom Ireland's new book explores the promise of phages in an age of antibiotic resistance.

Loneliness can have a devastating effect on our physical and mental health. Jeremy Nobel wants to fix it.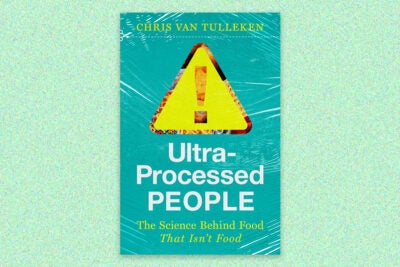 British physician Chris van Tulleken argues ultra-processed foods have negative long-term effects on our health.

We live in harmony with most fungi, but a small minority threaten human and environmental health.

Prison data on the pandemic shows how data science can address health inequities.

A conversation with the filmmaker and author behind the documentary "There's Something in the Water"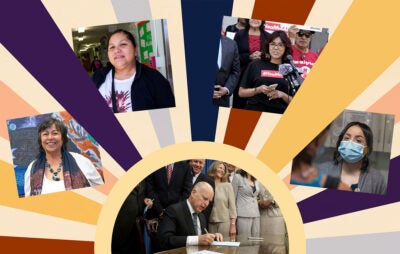 California is about to give insurance coverage to every low-income resident, documented or not.

Rabies in humans is vanishingly rare, thanks to vaccine mandates. Canine vaccine hesitancy puts that at risk.

Despite being one of our most impactful public health tools, vaccines continue to be pilloried in the public square.

Efforts to improve public trust in a future Lyme vaccine, and in all vaccines, must begin now.